Producing protein from food waste
Dr Adam Charlton from Bangor University looks into research activities on recovering food standard proteins from crop wastes.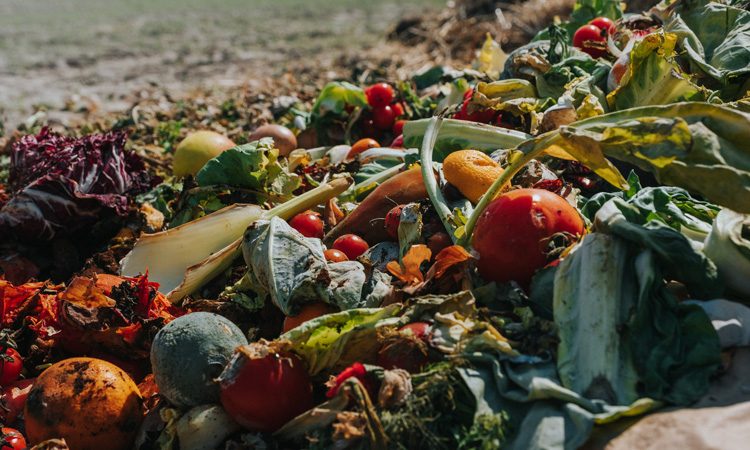 Forecasts by the United Nations (UN) predict that the world's population will increase from its current eight billion to 9.8bn in 2050, and continue to grow, reaching 11.2bn by 2100.
One of the biggest challenges society now face is identifying and producing alternative sources of protein to feed this anticipated population rise over the coming decades. This involves reducing reliance on traditional animal protein sources, which are dominated by red meat, fish and poultry. Products derived from animal protein have also long been used in the food ingredients industry for specific applications, such as thickeners and stabilisers, and to provide texture in a range of foods. These materials are called functional proteins and the market has been dominated by products derived from dairy, eggs and gelatin, which is extracted from the skin and bones of cattle, fish, pigs and chicken.
Along with concerns about the environmental sustainability and ethical implications regarding the use of animal derived functional proteins in the food industry, there are also commercial reasons for identifying cheaper alternatives for these materials. Products derived from plants offer a potential alternative source of functional proteins and are being used by the food ingredients industry as gel, foam and emulsion stabilisers in many foods, including sauces, cakes, ice creams and food dressings. Emerging, alternative plant proteins, which can be modified for specific applications in the food industry, include soy, pea, potato, canola and rice.
One area of increasing interest is the production of functional proteins from processing residues derived from agricultural crops, including fruits, vegetables and seeds. In 2017, the European Union (EU) estimated that 88 million tonnes of food waste was produced and 30 percent of this was generated during primary production on farms (11 percent) and during processing (19 percent). The processing of olives, rapeseed, tomatoes and citrus fruits comprise a high proportion of crop waste produced in Europe (20mn tonnes) and there is considerable interest in looking at ways of adding value to these residues, including the production of more sustainable functional proteins for the food industry.
The Pro-Enrich project, a partnership between 16 partners across seven EU member states, is looking to address some of the techno-economic challenges of adding value to food processing waste. The project is backed by funding from the Bio Based Industries Joint Undertaking under the European Union's Horizon 2020 research and innovation programme. It is looking at specific ways to produce cost effective functional proteins and bio-active ingredients from different agricultural crop residues for a variety of industrial applications in food, cosmetics, pet food and adhesives.
There are 13 companies involved in the project, including Tate and Lyle and Mars, which looking at more environmentally friendly ways of breaking down these residues into different products using a combination of mechanical processing and enzymes. The project is developing a flexible biorefinery approach, with the intention of being able to process a range of agricultural residues derived from the production of rapeseed meal, olives, tomatoes and citrus fruit.
There are technical challenges to overcome before these materials can be utilised by the food industry, and in order to add functionality, they have to be partially broken down (hydrolysed) which has traditionally been achieved using a combination of heat and chemicals. There are issues associated with this strategy such as increased process costs because of chemical treatment, contaminant removal, and reduced digestibility following modification. There are also problems associated with heat treatment because if the conditions are not carefully controlled, heat sensitive amino acid residues in the proteins can be damaged and more extensive thermal degradation can result in the development of burnt flavours and browning, making the final products unpleasant to taste.
Taking rapeseed as an example, special focus is given to the extraction of native proteins to retain most of their functionality. For this purpose, both hot and cold pressed rapeseed are processed for the extraction of different protein fractions. Cold pressed rapeseed is preferred, since the pressing occurs at milder temperatures than hot pressing, avoiding early denaturation of the proteins. For food applications utilising rapeseed, there are also challenges regarding anti-nutritional components which need to be removed or inactivated because they impart a bitter taste to the protein.
Although the partners have only been collaborating for a little over 12 months, larger scale trials have already been conducted. Multi-kilogram batches of protein powder have already been produced from rapeseed meal and are being evaluated by the industrial partners, with promising results.
About the Author
With a background in materials chemistry, Adam Charlton has over 25 years experience in collaborative industrial research across different fields, including the development of new functional materials for the telecommunications/molecular electronics sectors and the synthesis of chemical intermediates for the pharmaceuticals industry. His research now focuses on the production of value added materials from biomass, with a general interest in biorefining. In his current role at Biocomposites Centre – Bangor University, he is Principle Investigator for the BEACON project, a £32mn initiative investigating biorefining in Wales.