Nutrition on the go – the trend of 2016
With people leading increasingly busy lives, the phenomenal growth of the snacks market in recent years hardly comes as a surprise: between 2010 and 2015 it grew by 17.4% to $145bn, according to Euromonitor. Coupled with the focus on more exercise and better nutrition and it's also no surprise that this burgeoning market was driven by the development of healthy products – US sales of energy and nutrition bars accounted for $2.48bn in 2015, an increase of 87.5% in just five years.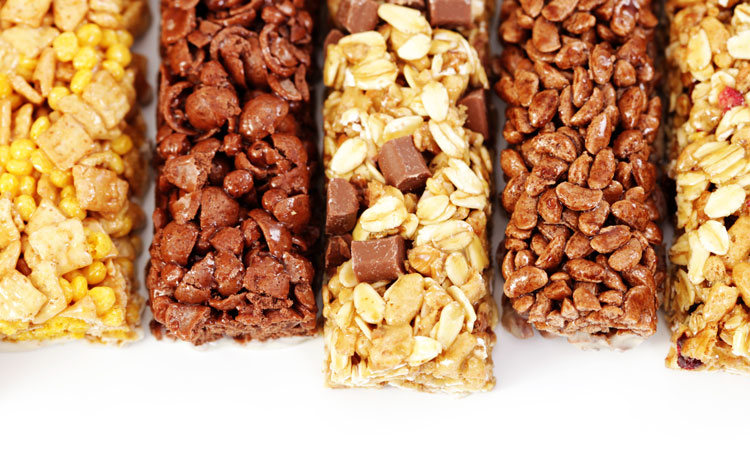 Given the fact that the UK tends to follow US eating trends, it's encouraging to see the British sports nutrition market already valued at £580m – a rise of 23% in 2016. The sports protein bar and snack segment experienced growth of 21% last year and, by 2021, it is predicted that sports nutrition will see a value of CAGR of 12% at constant 2016 prices.
As someone who's always been something of a sports addict – from endurance cycle rides to taking part in gruelling mud-filled Total Warrior events – I was frustrated to find that, back in 2012, the kind of healthy snacks I craved simply weren't readily available. For this reason, together with my business partner Shaun Gibbins, we decided to start making our own gluten-free, high protein bars and launched Battle Oats three years ago. Last year we sold over a million bars, supplying health stores and independent gyms, and recently we won an order from a national high street health food chain. We now export to more than 15 countries including Ireland, Netherlands and Kuwait.
100% natural bars
The starting point for our products was that they had to taste good and be satisfying and wholesome – a carefully-developed recipe for a healthy flap jack or oat bar seemed the perfect combination of carbohydrates, protein and fibre, while containing very little salt and fat. As sportspeople ourselves, we understood that the products needed to fit within the three stages of nutrition: priming, fuelling, and recovery. The high oat content provides a reserve of energy to prepare the body for sustained rigorous activity and, with around eight grams of fibre per bar, they are a natural source of energy to keep you fuelled. Protein is, of course, key to promoting muscle repair so was obviously also a priority for us – each bar contains 15.5% protein. Furthermore, oats are rich in nutrients, containing a range of vitamins and minerals including potassium, magnesium, selenium, phosphorous, zinc, thiamine (B1) and folate.
We didn't want to produce one of those super high protein bars that are extruded through high pressure machines or filled with gelatin to boost the protein content. Rather, Battle Oats bars were developed to satisfy consumer demand for natural products – they contain no gluten, wheat, GMO or palm oil. In addition, they're oven baked by a small British bakery to strict gluten free guidelines.
In terms of flavours, our aim was to develop a range that had the taste of more indulgent products and appealed to current eating trends, while still being healthy. As a result, we developed a range of five flavours: white chocolate coconut; cranberry and blueberry infusion; cinnamon 'n' raisin; double chocolate brownie; and dark chocolate chip. Whilst being wholesome and 100% natural products, they're also the sort of tempting flavours that consumers might see in a range of luxury ice creams. We also keep a very close eye on the profile of our customers to ensure that our products appeal to them. Research into our primary market shows that 61% of them are men; the bulk of our customer base (47%) is between the ages of 25 and 34; and 90% are in the 18 to 44 age range. We keep a focus on these demographics when considering new flavours and products and, given the relatively young age profile of our customers, we believe it's important to have an active product development programme to keep them excited about our range. There are another two oat bar flavours planned for this year and we will also be launching an entirely new product range in 2017 – the protein cookie – which will be extended to five flavours.
Healthy 'grab and go' snacks
Having established a strong customer base, mainly via health outlets, we really want to expand our reach into mainstream retailers given the growth in demand for healthy 'grab and go' snacks. Eating habits have changed in recent years with people often missing a meal and instead buying a snack to consume wherever they happen to be. Given concerns about obesity and the craze for 'clean' eating, traditional high calorie, low nutrition snacks like chocolate bars and crisps no longer hit the spot. In response to the demands of more health-conscious shoppers, we're increasingly seeing supermarkets, including the discounters, stocking gluten free and natural snacks. As a company we would like consumers to be able to find a nutritious option like a Battle Oats bar, whether they're in a convenience store, a petrol forecourt, or a supermarket.
While it is a competitive market with two or three brands currently dominating the nutrition bar sector, we are confident of winning a good proportion of the market over the next few years given the fact that our bars have been designed to be nutritionally stronger than the competition. For example, Battle Oats have a higher protein content as well as more fibre and less sugar than the two leading brands.
It's really exciting to be in such a fast-growing sector and 2017 promises to be a big year for us: we've partnered with Total Warrior across all their events this year; and we've recently won a contract with a leading chain of high street health food stores. Add to that our ongoing product development with new flavours being added to our range of oat bars and the launch of a new protein cookie range, and we hope that as well as securing the loyalty of our current sports-orientated customers, we'll also appeal to health-conscious consumers looking for a nutritious snack on the go.
About the author
Kevin Smith is the co-owner of Battle Oats, which he founded in August 2014 with his business partner Shaun Gibbins. A keen sportsman, he worked as a senior analyst in the city before turning to his true passion and creating a brand of gluten-free protein-packed 'grab and go' snacks.