The Hunger Games
During the 71st session of the United Nations General Assembly at the UN Headquarters in New York, José Graziano da Silva, Director-General of the UN's Food and Agriculture Organisation (FAO), called for widespread improvements to the food industry, especially with regard to waste and the supply chain…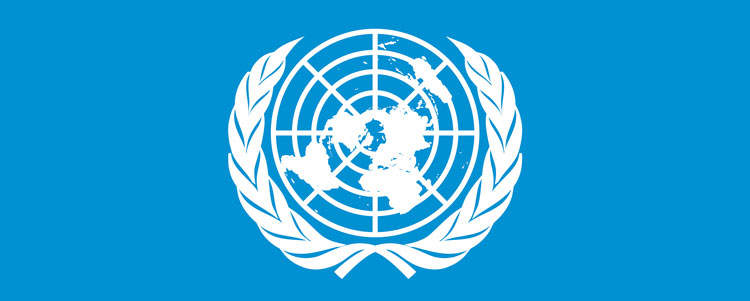 The eyes of the world might have been focused on Donald Trump and his "rocket man" comments, but as representatives of almost every country on Earth met in the USA the agenda was centre of attention. Rallying cries called to eradicate hunger and improve nutrition, address the root causes of the distress migration crisis and combat the spread of antimicrobial resistance, among many other issues.
Together with the governments of Ecuador, Italy, Japan, Russian Federation and the United Kingdom, FAO and the World Health Organization (WHO) drew attention to the UN Decade of Action on Nutrition. The complementary mandates between FAO and WHO was stressed, as was the importance of addressing nutrition from both health and food systems' perspective. Governments were urged to take concrete action on all forms of malnutrition. 
Hunger and malnutrition also took centre stage in the high-level event "Pathways to Zero Hunger", co-organised by the Rome-based agencies and UN partners and attended by the Secretary-General, the President of the General Assembly, the Presidents of Ghana and Togo, the EU Commissioner for International Cooperation and Development and other leaders.
The success of the Zero Hunger approach pioneered in Brazil and adopted and adapted in countries throughout the world show that these issues should be tackled together, in an all-out effort involving governments, international institutions, family farmers, civil society and the private sector.
Food Loss and Waste meeting
The session on Food Loss and Waste was arranged by the German Federal Government, Rockefeller Foundation, Champions 12.3, (FAO), the International Fund for Agricultural Development (IFAD), and the World Food Programme (WFP). 
The meeting was organised, FAO explained to New Food, to create an engaging conversation on how to combat food loss and waste through joint awareness raising, better coordinated investments, overcoming shared challenges, and leveraging more opportunities to work together. The event also sought to renew a global commitment to zero tolerance for food loss and waste.
Reducing food loss and waste has three benefits: for people, planet and profits. It strengthens livelihoods for farmers and families who depend on agriculture for their incomes. It reduces harm to our environment – as food loss and waste is an extraordinarily large contributor to greenhouse gases – and saves precious natural resources. It reduces inefficiencies and diversifies supply chains for businesses. It would strengthen our moral standing as people, as businesses, and as a planet.
Food loss and waste is an all-inclusive challenge and, as such, requires an all-inclusive solution with coordinated action among key actors. To achieve this, it is critically important to foster cooperation through a coalition composed of governments, business, international organisations, development partners, research institutions, farmer groups, and civil society.
Sustainable Development Goal (SDG) target 12.3 specifically calls for halving per capita global food waste at the retail and consumer level, and reducing food losses along production and supply chains, including post-harvest losses, by 2030.
Achieving Sustainable Development Goal target 12.3
Moving forward to achieve SDG 12.3 necessitates, first and foremost, accurate data covering where and how food losses and waste occur. Proper evidence is needed in order to see how reducing food loss and waste can improve food security and nutritional outcomes. As custodian of the SDG 12.3 indicator, FAO has accepted responsibility for the development of a new global indicator. This way, countries and other stakeholders will report on food loss and waste using a common methodology. To advance this work, FAO convened an Expert Consultation on Measurement and Action on Food Loss and Food Waste in the context of SDG 12.3 on 28 and 29 September, 2017. 
A second area of work to be addressed is implementing actions to address the specific sources of food loss and waste in commodity and food value chains. To this end, FAO has developed tools and methodologies for identifying food losses, their causes and potential solutions. FAO is working along the entire food supply chain; from production, storage and processing to distribution and final consumers. Its approach recognises that improvements should benefit all actors. Incentives must be established to bring about change. In South-East Asia, for example, fruit and vegetable producers found that critical loss for tomatoes occurred during transportation. Losses were in the order of 20 per cent, due to compression damage caused by bulk packing in sacks for transportation to markets. Initiatives to improve bulk packaging practices, with the participation of producers and other stakeholders, resulted in an impressive 90 per cent reduction of these losses.
A third area for priority attention is promoting collaboration for greater coherence and effectiveness of action. It is vitally important to promote a holistic and multidisciplinary approach to addressing food losses. Many actions to reduce food loss also contribute to climate adaptation and mitigation, reducing natural resource consumption and degradation, and the resilience of livelihoods and incomes.
To promote shared learning and collaboration, FAO launched in 2013 a global initiative on food loss and waste called Save Food. The Save Food platform includes a network of partners from international organisations, the private sector, civil society and many other actors to promote awareness of the issues. It is important to accelerate the pace and upscale actions if we are to attain SDG 12.3 at the global level. It is also vital to be aware of the commitment of the 2030 Agenda to leave no one behind.
SDG target 12.3 specifically calls for halving per capita global food waste at the retail and consumer level, and reducing food losses along production and supply chains, including post-harvest losses, by 2030. Solutions to reduce food loss and waste are not at all straightforward and there are no silver bullets. They need to be thoroughly considered and evaluated on the basis of technical feasibility, economic profitability and equity, social and cultural acceptability as well as environmental soundness. Ending food waste is an unavoidable task that must be taken up by everyone. We need to accelerate the pace and upscale actions, if we are to attain SDG 12.3 at the global level.
Sustainable Development Goal 2
SDG 2 presents a vision for an integrated approach, which includes reducing hunger and all forms of malnutrition through sustainable, resilient and productive food systems that ensure proper nutrition. Achieving this vision will necessitate transforming the rural economy, placing smallholders at its centre and investing in sustainable food systems.
Chief among the great challenges of the world is how to ensure that a growing global population – projected to rise to around 10 billion by 2050 – has enough quality food to meet their nutritional needs for an active and healthy life. The challenge is to achieve this, as a planet experiencing increasing water and land scarcity, soil, land and biodiversity degradation, a deteriorating natural resource base and more frequent and severe weather events.
To feed another two billion people by 2050, food production will need to increase by 50 per cent globally and nearly double in developing countries. The situation is complicated further by the impact of climate change on agriculture.
Nourishing more people while nurturing the planet will be a monumental challenge, but it can be achieved by transforming food and agriculture systems, shifting to more sustainable and diversified consumption and production, improving governance and securing the political will to act.
In SDG2 food security is addressed as a complex condition requiring a holistic approach and involving a series of complementary actions. These target the access dimension of food security, all forms of malnutrition, the productivity and incomes of small-scale food producers, resilience of food production systems and the sustainable use of biodiversity and genetic resources.
Achieving zero hunger is at the heart of FAO's work, and the organisation is working with governments and partners to mainstream food security, nutrition and sustainable agriculture in public policies and programmes.
Bilateral meetings
During his visit to New York, Graziano da Silva met with several leaders to discuss matters related to food security and nutrition and sustainable development.
The FAO Director-General discussed with Queen Letizia of Spain how best to galvanise action for better nutrition, in the context of the Decade of Action on Nutrition. He also reaffirmed to the President of Dominican Republic, Danilo Medina, President of the Community of Latin American and Caribbean States (CELAC), FAO's support to advance regional efforts to tackle food insecurity and malnutrition.
With the Prime Minister of Romania, Dacian Ciolos, the Director-General discussed how investing in rural development can help reduce distress migration. Then, in a bilateral meeting with the Minister of Foreign Affairs of the Bahamas, the Director General received the instrument of ratification of the Port States Measures Agreement.
Finally, the FAO chief also discussed with the Minister of Climate Change and Environment of the United Arab Emirates (UAE), Thani Ahmed Al Zeyoudi, the development of a national food security strategy; an international meeting to combat the red palm weevil; the organisation of a segment on food security and climate change at next year's World Government Summit; and the importance of date palms for food security in North Africa and the Middle East.
About the author
Food and Agriculture Organization of the United Nations is a specialised agency of the United Nations that leads international efforts to defeat hunger. Serving both developed and developing countries, FAO acts as a neutral forum where all nations meet as equals to negotiate agreements and debate policy.