Country Profile: United Kingdom
This Country Profile looks at the varying reactions caused by allergens and reports on the hidden costs behind food production. It also reviews the recent Food Brexit 2017 conference in London.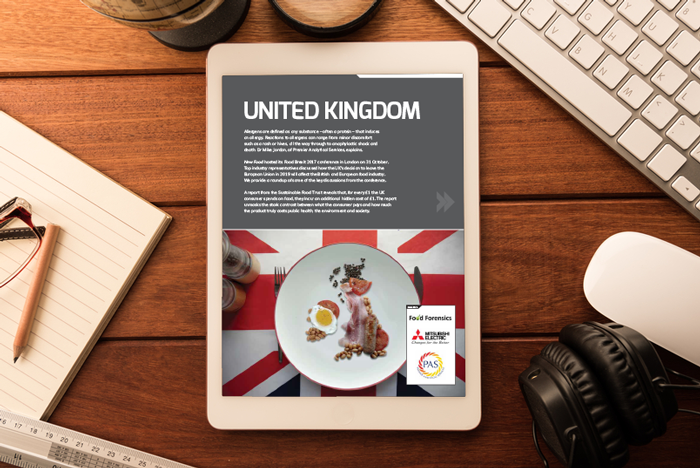 Allergens are defined as any substance – often a protein – that induces an allergy. Reactions to allergens can range from minor discomfort, such as a rash or hives, all the way through to anaphylactic shock and death. Dr Mike Jordan, of Premier Analytical Services, explains.
New Food hosted its Food Brexit 2017 conference in London on 31 October. Top industry representatives discussed how the UK's decision to leave the European Union in 2019 will affect the British and European food industry. We provide a roundup of some of the key discussions from the conference.
A report from the Sustainable Food Trust reveals that, for every £1 the UK consumer spends on food, they incur an additional hidden cost of £1. The report unmasks the stark contrast between what the consumer pays and how much the product truly costs public health, the environment and society.