Food Grade Lubricants In-Depth Focus 2017
In this in-depth focus: Improving edible oils; Adapting to customer demand for safe, natural food colouring; What you need to know about MOSH and MOAH.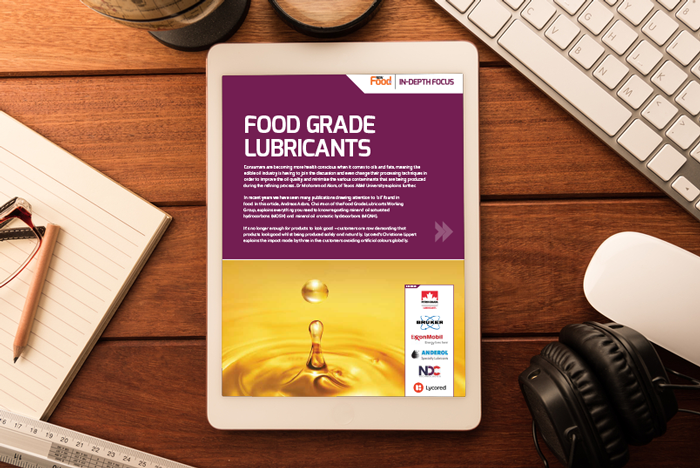 Edible oils
Dr Mohammad Alam, Head of the fats and oil programme, Texas A&M University
As consumers become more health consumers, the edible oil industry is having to join the discussion and change processing techniques to improve quality and minimise contaminants produced during refining…
Passing the colour test
Christiane Lippert, Head of Marketing at Lycored
The consumer attitude to food colour is changing. Customers now want products that look good but are also produced safely and naturally. Christiane Lippert explains some of the global impacts of this change in mindset…
MOSH and MOAH: A layman's explanation
Andre Adam, International Sales Director, FRAGOL GmbH+Co. KG
Everything you need to know regarding mineral oil saturated hydrocarbons (MOSH) and mineral oil aromatic hydrocarbons (MOAH).
This Food Grade Lubricants In-Depth Focus 2017 is restricted to logged-in members. Login or subscribe free to read it.