Webinar Review: Charged aerosol detection for LC analysis of triglycerides
The third instalment in Thermo Fisher's fantastic webinar series looks at olive oil and detecting extraneous seed oils.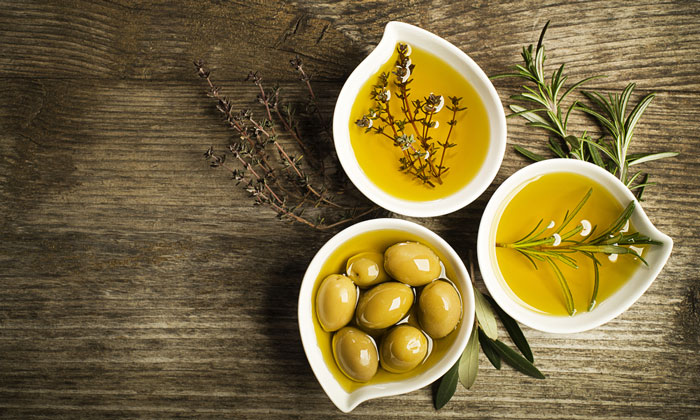 Extra-virgin olive oil has long been a favourite object of fraudsters. In fact, this oil, which represents an essential part of the healthy Mediterranean diet, is the edible oil with the highest nutritional and sensory quality and consequently the most expensive among them. Within this context, continuous efforts have been devoted to the development of new and improved analytical methods able to detect emerging and sophisticated frauds.
The webinar, sponsored by Thermo Fisher Scientific, offered Lanfranco Conte, Dept. of Agri-Food, Environmental and Animal Sciences, University of Udine and Paolo Lucci, Dept.of Agri-Food, Environmental and Animal Sciences, University of Udine, a great opportunity to discuss this issue. In this article they provide their responses to some questions on the topic.
Is it possible to avoid SPE sample treatment procedure when using your UHPLC-CAD method?
CAD can accommodate gradients. Therefore, it is possible to start with a more polar mobile phase composition (i.e., higher percentage of acetonitrile) to elute oxidation products as well as mono- or diacylglycerols just at the beginning of the trace and before the elution of low ECN TAGs such as trilinolein. In this way, it can be possible to eliminate a sample preparation step. By the way, it obviously depends on the nature of the oil to be analysed.
Can the method be used for detecting extraneous seed oils in extra-virgin olive oil?
The proposed UHPLC-CAD method allows to obtain a baseline separation of trilinolein (LLL) and therefore to correctly quantify this TAG. In our opinion, the quantification of trilinolein could be useful for detecting the presence of extraneous seed oils in olive oils. However, before doing that, an evaluation of the real range of trilinolein content in a large amount of pure olive oils with different amount of linoleic acids is mandatory.
Can the method be used in a conventional HPLC system?
The method has been developed for being applied also to a common conventional HPLC system. The column used is an Accucore C18 150 x 2. 1 x 2. 6um (Thermo). Under the chromatographic conditions described in the webinar the backpressure will not exceed 250 bar. So, the method can be used on both HPLC and UHPLC systems.
Is the method suitable to check the authenticity of other vegetable oils than olive?
The method had been developed for olive oils authenticity control. It can be used to analyse the composition of TAGs mixtures, that's to say virtually every vegetable oil, however, peak separation needs to be carefully optimised. Care must be taken when short medium fatty acids triacylglycerols are present because of their vapour pressure that could give a different behaviour in the nebulisation step in the CAD. Nevertheless, a good separation of TAGs has been obtained with sunflower oil, hazelnut oil, grapeseed oil, corn oil, palm olein, pomace oil, and pistachio oil, among others.
This webinar was the second in a series of educational webinars, providing you with the opportunity to learn from experts and in-house specialists from Thermo Fisher Scientific, on the use of differentiated technology in the field of food integrity. Follow the link to find out more about this webinar and the rest in the series. The webinar is available to watch on demand here.