The future of food safety: the revolution is on our doorsteps.
In five years' time, how will best practice look for food safety in light of technological developments?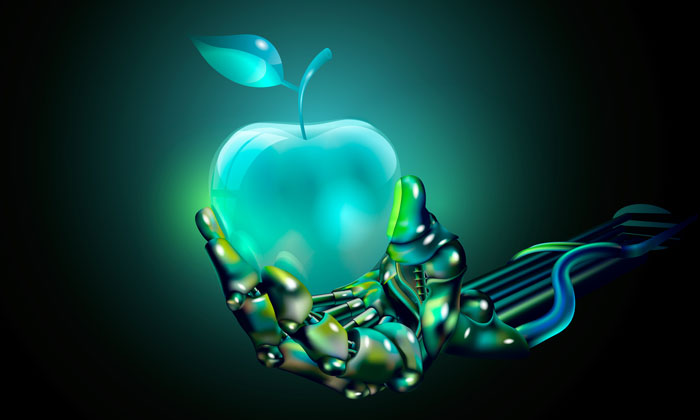 At NSF International's own conference, 'Evolution Meets Revolution', in London in February 2017, familiar as I am with the developments in the fast-evolving food sector, I was bowled over by the scale of largely positive change that technology is bringing our way. This really is a revolution. As Tom Chestnut, NSF International's Global VP for Food, said "we can't see it now, but we will look back on the year 2017 as a tipping point for the food industry". This is the moment when innovations that have been considered as niche developments for early adopters will transform into mass market industry and consumer tools. By 2036 there will be one trillion connected devices, with 10 billion users and $20 trillion in revenue, but if you think 20 years is a long time off , I can assure you there's an awful lot more to think about in the next five years.
What brings opportunities often brings problems and technology is no exception. Increasing complexity and power in human hands places huge responsibilities upon all of us. The developers of artificial intelligence worry greatly about social responsibility.
The challenges to today's brands are many and complex. They have to meet the requirements to maintain consumer trust, be legally compliant, achieve brand protection and fulfil corporate social responsibilities across multiple territories. This means at a minimum the need for diligence in food safety and quality, nutrition, product authenticity, supply chain security, animal welfare, ethical trading issues and sustainability. At the same time the pace of technological change is accelerating. In the last few years we have seen the advent of big data, predictive analytics, the internet of things, robotic working, 3D and 4D printing, DNA and isotope traceability, genetic modification, genome editing and more. Some of these add to the complexity of risk management, while others can help us manage supply chain risks more effectively. For this article I have picked just three innovations that are already impacting on how we approach food safety and brand protection: wearable technology, predictive analytics and alternative sources of protein. There were many more, which ranged from scientific techniques to verify the provenance of food products, as explained by Oritain's Stewart Whitehead, through to a new standard, Clearview, aimed at helping the supply chain stamp out modern slavery.
The rest of this article is restricted to logged-in members. Login or subscribe free to read it.