Sustainability high on the agenda for Belgian strawberry growers
Ahead of the 4th International Strawberry Congress in Antwerp this September, Jan Engelen of Coöperatie Hoogstraten explains why fortifying ESG approaches is vital to the health of the industry.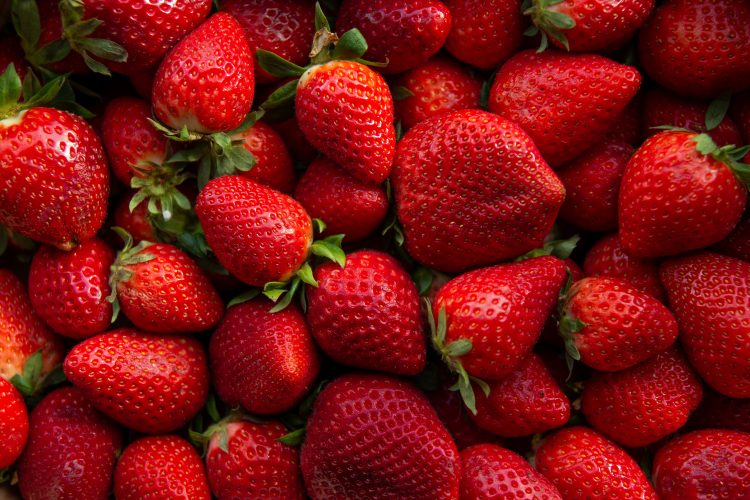 Sustainability is an issue that is clearly a growing influencer on consumer purchase decisions. In fact, The IBM Institute for Business Value (IBV) recently conducted a survey of 16,000 global consumers and found that more than half (51 percent) of respondents say environmental sustainability is more important to them today than it was 12 months ago.1 The survey also found that consumers' actions were starting to match their intent, with 49 percent of consumers saying they've paid a premium—an average of 59 percent more—for products branded as sustainable or socially responsible in the last 12 months.
Arla launches first dairy climate roadmap with targets verified by SBTi
However, as consumers become more conscious about the environmental impact of the food they consume, for producers, sustainability must apply more widely than what is happening in the field or greenhouse; it must be a touchstone in every business process from packaging to supply chain. It is an approach that is high on the agenda for leading Belgium strawberry co-op Hoogstraten, home to over 200 unique producers, united in their collective mission to create a sustainable future for the fruit and vegetables sector through integrity, involvement, connection, growth and horizon.
Collaboration is key
Integrated pest management is at the heart of our approach to production. We have been working for a long time within the sustainable development goals (SDG) framework, and our corporate social responsibility is shaped by it. Looking to the future, we are reviewing our targets together with our different stakeholders. For example, we are working with our carton provider to evaluate the impact of the switch from the former rPET punnet to carton and collaborating to see how we can further reduce our environmental impact throughout the chain.
Packaging is a clear focus for Hoogstraten, having invested in an innovative lifecycle analysis (LCA) tool to measure the environmental impact of different packaging used from factory to shelf. The LCA software is simple to operate and combines speed with robust calculations to enable the business to assess the relative sustainability credentials of different packaging options, as well as allowing it to hold transparent discussions with both suppliers and customers about which solutions work best and which need further improvement.
On top of this, we work together with Proefcentrum Hoogstraten (Research Centre Hoogstraten) to evaluate new varieties and research applied technologies, such as the automated application of UVC light against mildew and the use of automated drones to combat moths and harmful insects. Working so closely with the Research Centre means that our growers remain informed and can utilise the latest research in the field, having access to knowledge on how best to apply such research to their own production areas
Further developments in packaging include Hoogstraten enabling full traceability back to the individual grower who produced and packed its strawberries by including a unique QR code on each punnet of fruit. This enables the buyer or consumer to scan the code to identify the grower and even make contact with them. The most exciting part of this technology is that it enables the next steps towards a blockchain, which guarantees full transparency and visibility throughout the supply chain.
Working collaboratively with partners throughout the supply chain is vital to bring a sustainable approach to the industry. We always work according to sustainable methods and stimulate sustainable entrepreneurship among our growers. Examples of methods adopted by growers include bee pollination, reuse of water and using environmentally friendly biopesticides to control harmful insects.
Our strawberry growers are continuously looking for new techniques to control diseases. One of the latest innovations is the autonomous application of UV-C light in strawberry cultivation to control mildew. An innovative UV-robot is used to improve existing international match point (IMP) strategies. On top of that, it is the role of the co-operative to support all members with targeted advice about the use of natural resources and CO2 reductions, among many other topics.
It's not always easy being green
Although a sustainable approach is important for both consumers and the planet, it is not always easy to implement. One such difficulty is having to comply with all the requirements from different clients in Europe. Everyone has their own demands regarding sustainability and in these difficult times we want to limit the excessive administrative burden on growers.
On top of that, there is no European tool to compare the data on carbon footprints at the moment. It is very difficult to communicate with quantitative data due to the different measurements. Sustainable growth starts with our growers and employees, but also with our clients, suppliers, the Government and other stakeholders. We need to act together in order to fulfil our central role within the chain and make the food chain more sustainable.
Working together for greener fruit and veg
A holistic approach to sustainability requires focus across all Belgian growers. The nation's fruit and vegetable co-operatives have committed to sustainable development and have been part of a collective initiative, 'Responsibly Fresh Goodness by Nature'. The project shows producers actively taking responsibility for making the agri-food chain more sustainable. Flanders' Agricultural Marketing Board's new campaign, Loved in Britain, made in Europe, will highlight the significant investment made around sustainability in farming, reducing impact on the environment, particularly in production.
Hoogstraten is host of the Fourth International Strawberry Congress in Antwerp. With this congress the aim is to create a platform for networking and information exchange based on research, growing and commercialisation of strawberries for the fresh market.
IBM, Institute for Business Value (IBV), Balancing sustainability and profitability, April 2022
 About the author 
Jan Engelen is currently Head of Marketing & Sales at Coöperatie Hoogstraten, a major player in the fresh produce business. Jan started his career after finishing his Master Degree in Horticultural Engineering in 1998 at the editorial board of Proeftuinnieuws; a publication appealing to both fruit and vegetable producers and associated agribusiness.
Related topics
Related organisations
Related regions