Why elite sports teams are choosing turmeric
Former international footballer Thomas Hal Robson-Kanu examines why the elites are placing their trust in turmeric.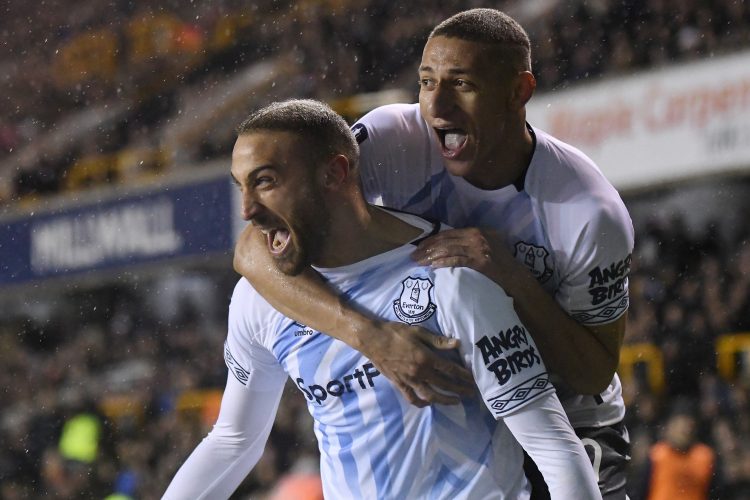 The Turmeric Co has partnerships with professional organisations across many sports, including Premier League side Everton
Over the last two decades, we have seen a seismic shift in the standards of professional sport. Competition is greater, margins are tighter and ultimately, the pressures are much higher.
In line with these shifts, we've also seen a substantial rise in budgets – not only for player salaries and fancy sponsorship deals, but also with the investment in health and wellbeing support off the pitch.
The growing role of nutrition
Training is, and will always be, the cornerstone of elite performance, yet nutrition is now playing a primary role in managing performance and, crucially, recovery. In football alone, it's estimated that more than 90 percent of professional athletes take regular dietary supplements, such as sports drinks and vitamins. Looking back to the 2002 and 2006 FIFA World Cups, the estimated prevalence was only around 40 percent, due to the lack of recognition of these products as 'supplements'.
But why has nutrition become so important? Proper nutrition is designed to support the health and performance of athletes – to keep them at their peak levels of fitness and deliver the best results on the pitch. That's putting it simply! The elite sporting scene has seen rapid evolution in recent years; increased physical and technical demands on talent, more sophisticated training regiments, and congested match schedules have placed further pressures on the backroom staff to keep players at their peak.
Many of the top clubs now employ full time nutritional experts who manage bespoke nutritional programmes based on training plans, development and injuries. Experts are investing more time in researching the best products to bring into their environment to deliver immediate results – there's no time to hang around.
What does turmeric have to do with it?
There are several misconceptions about sports recovery. This includes, for example, the emphasis we place on sports drinks to replenish sugars and electrolytes used up during exercise, whereas a clean, iron-based, and vitamin-rich diet will give you all that you need and more. While many sports supplements you'll find in-store are high in sugar and don't necessarily provide sufficient electrolytes to replenish your energy reserves – so finding the right products is crucial. Here's where turmeric fits in.
Turmeric's link to healthy living dates back centuries – yet has only become recognised in sports science in recent years. The use of the golden-coloured root dates back close to 4,000 years in fact, primarily as a culinary spice in India, but was later introduced around 500BC as part of Ayurveda, a traditional Indian form of medicine. Ayurveda practices are still adopted in healthcare today. For example, curcumin, a substance naturally borne in turmeric, is known to reduce inflammation in people living with rheumatoid arthritis.
In addition to its anti-inflammation benefits, turmeric is also known to help lower cholesterol and triglycerides in people at risk of heart disease, reduce blood pressure. It also has antioxidant properties too, so it can great for hair and skin.
Whilst healthier skin and hair is an added plus, it's not the reason we are seen an increase in turmeric consumption amongst top athletes! At The Turmeric Co., we are fortunate enough to be working with some of the biggest names in elite sport, providing them with our functional shots as natural nutritional support. The Turmeric Co. uses extracts of raw turmeric root, ginger and beetroot in a unique recipe that enhances the antioxidant properties of these ingredients. They are blended in a convenient and tasty shot to help aid players in improving their overall health, performance and recovery.
We are working with footballers from the likes of Brentford, Celtic, Everton, Crystal Palace Women, whilst also servicing some top-flight rugby sides from both codes (league and union), including Premiership leaders Leicester Tigers, Sale Sharks, St Helens and Wigan Warriors, with British Gymnastics and the English Institute of Sport also as partners.
Early beginnings
To help you understand why I believe turmeric is vital for professional sport, I want to take you back to when I was a teenager. Throughout my footballing career, as both an international striker for Wales and for several Premier League football clubs, the longevity I enjoyed as an athlete has been thanks to a curiosity I have for the human body, our psychology, and finding the best methods for physical recovery.
At 17, before my career took flight, an injury came very close to derailing my dream of becoming a professional footballer. Despite being told by doctors that I would struggle to make those dreams come true, it was the research my father and I explored at the time which led us to the anti-inflammatory benefits that turmeric, and other root vegetables, could offer my rehabilitation.
I'm extremely proud to have stuck it out and that I didn't give up on my dreams of playing football at the highest level. Although it would be many years until I finally founded The Turmeric Co., its journey really started from my experiences as a teenager and has flourished into something beyond my expectations.
A powerful tool?
As mentioned earlier, experts in nutrition, strength and conditioning and holistic wellbeing are conducting their own research – and many have their own preferences. We enjoy working with those that take the time to do this, as it's important to understand what you are looking for.
For example, Dr. Andrew Greene, Head of Performance at Crystal Palace Women, said: "Curcumin supplementation has been shown in the scientific literature to reduce inflammation and oxidative stress, decrease pain and muscle damage and aid superior recovery in athletes. These are significant benefits that will contribute to our players ability to recovery from training and match exertion, and as part of their nutritional planning will help them to cope with the demands of the season."
Many of our partners are turning to The Turmeric Co., as they continue to balance the fluid pressures of elite sport with busy calendars, intense training and ever-changing fixtures – with a focus on recovery front and centre.
It's important to remember, however, that while we are working with some of the top athletes, sports teams and sports science institutes in the UK, turmeric transcends the elite performer. On the contrary, turmeric has the potential to increase the performance of just about anyone and presents a great case for people of all levels of sport and physical activity to adopt turmeric into their recovery diet.
About the author
Thomas Hal Robson-Kanu is founder of The Turmeric Co. which partners with professional sports teams, NGBs and elite athletes to enhance their recovery and holistic health with its naturally produced shots.