The flavour challenge of plant-based
The plant-based market may be booming, but challenges in terms of matching their meat counterparts may leave innovators feeling at a loss. Sound familiar? Here's what to do…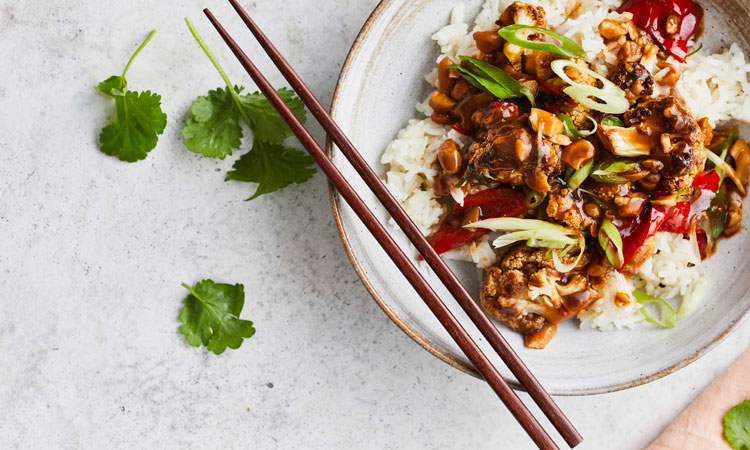 The European plant-based market is expected to reach a value of €18.3 billon by 2023, so it's certainly a worthwhile investment…if you can meet the challenging demands of the consumer.
Kerry research shows that 37 percent of plant-based protein consumers in Europe want better tasting products and 26 percent want a better range of products to choose from. However, the balancing act between masking and overdosing is a precarious tightrope to cross.
"There are many challenges associated with creating plant-based food products, particularly around savoury taste and creating succulence, juiciness and a moreish flavour," said Darren O'Sullivan, Director of Plant Protein for Kerry Europe and Russia. "Consumers are demanding meat alternatives but they will not compromise on the taste of products."
Masking, overdosing and texture
Flexitarians make up 42 percent of the plant-based market and are responsible for driving the trend, according to a report from Euromonitor International. This has motivated brands to create plant-based products that mimic the taste of meat. As such, there is an onus on innovators to mask the earthy flavours of their plant ingredients, while also ensuring the texture of the product is similar to that of meat. The problem is that there's a fine line between masking flavours and overdosing.
In a study conducted by FlavourWiki of 900 consumers in the UK, which it recently presented during a roundtable discussion, it discovered that the least liked product had "too much flavouring".
One particular ingredient that was flagged during a discussion was salt. An interesting result from the survey revealed that new plant-based consumers find products too salty, while long-term consumers craved more. The answer perhaps lies in offering reduced salt alternatives, but this is something which the sector may need to work on in any case, regardless of whether veteran plant-based eaters demand saltier products. It was only a few years ago that we saw reports from the likes of The George Institute for Global Health and Action on Salt which called out the meat alternatives for their high salt levels.
The FlavorWiki study also found that consumers seek out plant-based products which are "juicy" and "succulent" – words that were used by each member of the webinar panel and flagged as highly important. However, alongside its salty issue, creating a meat substitute which doesn't offer a grainy texture is another obstacle.
"Plant-based 'meat' products often use palm or coconut oil and fat flavours to attempt to mimic the succulence and juiciness of animal fat. However, this approach lacks the release of typical meaty, juicy notes and tends to result in a dry product," noted Therese O'Rourke, Chief Technology Officer at Kerry, Europe & Russia. "A lot of plant-based products are missing depth and length of savoury flavours."
 Adding to that, Spike Mendelsohn of Eat the Change™ and PLNT Burger said the secret to their success had been his travels. "My visit to Vietnam really opened up my eyes to other flavours and a big part of what Eat the Change™ does is promote ingredients which are not commonly used.
"We actually eliminate the use of the six most used plant crops in a bid to work with different flavours and promote biodiversity."
Kerry is also innovating in unique ways within the plant-based space. "We're looking at waste streams and by-products," explained Edmond Scanlon, Chief Executive Officer, Kerry. "With partners we are developing new processing technology, a way to extract wasted protein – a highly valuable commodity – and use that. It's still early days but we are very excited about this project."
Tips for new plant-based innovators
It all sounded rather complex for the plant-based market, with a plethora of challenges to overcome, but the expert panel offered reassurance and encouraged newbies to enter the market.
"This is the biggest opportunity in the food and beverage sector right now," said Scanlon.
"A big part of Kerry's success is by virtue of the fact we have taken a holistic approach. We understand it is not just about flavour, but also other aspects," continued Scanlon. He explained that an end-to-end method was the key, highlighting the importance of considering how the product would be influenced when it was cooked, for example. 
Mendelsohn's colleague, Seth Goldman, interjected with some more advice: "Before we got started, we established our principles; for example, food waste and biodiversity. You have to start with the values."
It sounds like a lot of effort, so why should we bother? Well, according to Scanlon – and a lot of other industry experts – this alternative to meat could help us in the fight against climate change. "In a single generation, we are going to have to change the way we produce and consume food and plant-based food is part of that answer," he affirmed.
Commenting on Kerry's plant-based venture, Scanlon said it was about securing "passionate people" and individuals with the right expertise, both in terms of science and culinary art.
"I recommend setting the bar high – this is what we are doing. We are looking at affordability and taste."
"Once you put something in front of a consumer that ticks all the boxes, you're onto a winner. Consumers want to get behind sustainable products," agreed Mendelsohn.
"It's early days in the plant-based arena," said Scanlon. "Anyone thinking about what to do next or about entering this category, just remember it's about progress not perfection right now. Consumers are open-minded so there is ample opportunity for innovation."
Is plant-based here to stay?
In five years' time, Goldman said he sees "a flipping point".
"Currently, there are lots of people asking 'why do we need plant-based products?' But in five years, plant-based products will become superior in every way, in terms of flavour, affordability and sustainability. We shall see a major shift, where people start to ask 'why do we need animal products?'"
He concluded the panel with an ambitious statement that is likely to tempt any entrepreneur: "By 2025, the market share for alternatives will reach double figures."