Why collaborative efforts are the key to driving sustainability
Tom Tanner from the Sustainable Restaurant Association highlights how simple it is to make positive changes when sectors work together, as he details some key achievements.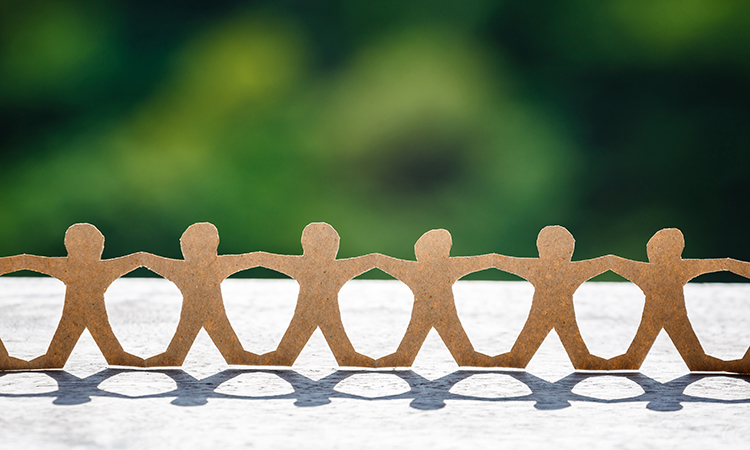 Let's face it, there weren't too many bright spots in 2020. Among the precious few were the British public's increased appetite for sustainable food and hospitality's extraordinary creativity and rapid pivots to meet the ever-changing needs of the moment.
Prior to the pandemic, 2020 had been slated as the year the UK got really serious about tackling climate change. We'd noticed a serious uplift in interest, intention and action across the foodservice sector. Businesses like Nando's and Pizza Hut restaurants were completing full carbon footprint assessments before setting themselves seriously challenging targets. Increasing amounts of creative plant-based dishes with considerably lower environmental impacts were appearing on a whole host of restaurant menus. This has accelerated further in 2021 with sign-ups to Veganuary hitting a record 500,000 and restaurants like Wagamama, Leon and Honest Burger, despite being limited to takeaway and delivery, responding with ever more innovative plant-based dishes and ways of marketing them.
The industry's response to the pandemic has been really heartening, with operators maintaining, and in many cases building on, their principles in this time of crisis. Restaurants, pubs and bars certainly can't do it alone though. They need help to keep the compass firmly aimed at progress, and support to deliver their objectives while finely balancing a long list of other priorities. It requires a sense of shared enterprise and commitment from suppliers of all types to help hospitality business owners and managers embed a strong sense of purpose to their operation. Finding innovative solutions will mean they can serve food that is genuinely part of the restorative process we all need.
Reducing food waste
At the Sustainable Restaurant Association (SRA) we've worked with major landlords, delivery platforms and drinks suppliers, among others, to effect real, meaningful and lasting change in the hospitality sector, tackling some of the biggest sustainability issues.
Food waste has been identified as a major issue in hospitality for over a decade. The scale of the problem is immense, with the equivalent of one in six of the eight billion meals served out of home being wasted. While some progress has been made to reduce the near million-tonne problem, restaurants can do a lot more to feed people and not bins, thereby saving money and protecting the planet.
Since 2017, we have been working with the food delivery company Just Eat to help drive sustainability in the sector. We've also supported them to educate and inspire Just Eat's partners and customers to waste less food.
Building on some initial research carried out before the March 2020 lockdown, Just Eat and the SRA worked together during the pandemic to find out the true cost of food waste, both in takeaway outlets and households ordering takeaways.
The research revealed a huge £1.8 billion-worth of takeaway food is thrown away every year in the UK. Only £376 million-worth of this waste occurs in takeaway outlets, while households account for £1.4 billon of this total. 
After lockdown measures were introduced, however, households saved an average of £3.2 million a week by reducing their takeaway food waste, as food shortages and queues in supermarkets forced consumers to think more about the food already in their fridges. Meanwhile, fluctuations in demand and unpredictable ordering patterns led to a slight increase in takeaway restaurant waste; rising from an average of £111 to £148 per week per restaurant.
In response to the findings, Just Eat and the SRA came together to encourage consumers to build on the positive habits they'd adopted – with recipes designed to use up commonly wasted food items in the home, to tips on how to effectively store and re-use favourite foods. For restaurants, we provided partners with insights and data to help them better anticipate lockdown fluctuations, and shared guidance from the SRA and WRAP to help them evaluate their kitchen set-ups and be as food‑waste savvy as possible. Re-assessing portion sizes and reducing the amount of pre-prepared meals were two of the methods identified as having the biggest impact.
Robin Clark, Director of Global Restaurant Services and Sustainability at Just Eat, said: "Reducing avoidable food waste is one of the easiest ways we can tackle the carbon footprint of takeaway meals and make a positive impact on the environment. With food delivery services more vital now than ever and restaurants operating on tighter budgets, it feels like the right time to help our partners tackle the food wasted in their kitchens.
"There's lots that Just Eat can do to play its part – from providing insights around ordering patterns to help restaurants better plan their sourcing and preparation, to offering some simple-to-follow tips for professional kitchens. We're aiming to encourage positive, sustainable change that will benefit restaurants' bottom lines and our planet."
Being mindful of plastic and packaging
If food waste was uppermost in people's minds in 2020, 2019 was the year we all had an awakening about plastic and packaging.
With more than seven billion single-use plastic bottles sold each year in the UK, only half of which are recycled, foodservice needs to play its part in reducing our thirst for disposables. Belu, a people- and environment-first drinks business, approached the SRA in 2016 with a plan to move the sector towards a viable, sustainable water service across bottled mineral water, filtration and refillable bottles. With mineral water providing valuable income for many operators, there was a shared understanding that an overnight switch away from bottled water was unrealistic.
A roundtable discussion provided the basis for the Conscious Water Toolkit, designed to provide operators with the tools to assess current water service practice, identify opportunities for improvement and take action.
The SRA and Belu extended their partnership to produce a guide that would not only highlight the issues, but also fill a considerable knowledge gap regarding alternative materials. The co-authored 'Unwrapping Plastic: Understanding disposables in hospitality' proved the most popular resource ever published by the SRA; downloaded in 15 countries around the world.
The SRA and Belu are now helping hospitality businesses, hotels in particular, switch to water filtration, which, in some cases, has reduced their carbon footprint sevenfold.
The issue of fat, oil and grease
While perhaps not the most appealing subject, fat, oil and grease (FOG) is one that can't be ignored by foodservice operators. Left unmanaged, FOG can be a menace, causing 70 percent of 366,000 sewer blockages every year. However, when regarded as a form of waste and managed well, FOG is harmless and can be transformed into biofuel, becoming a source of income for foodservice operators instead of the main cause of fatbergs. Kingspan Water and Energy and SRA both understood that commercial kitchens only become interested in FOG when they cause a problem, and it was time to change that.
Together, we committed to empowering operators by raising awareness of the potential problems they can cause and the subsequent penalties they can incur, as well as the benefits FOG can bring. 
More than 100 operators attended a FOG summit hosted by SRA and Kingspan in spring 2019, throwing open the discussion with key stakeholders and sharing valuable knowledge with large and small business operators.
Armed with the findings from the summit, partners realised that a toolkit was needed to fill the clear knowledge gaps and provide operators with the tools they needed to tackle this serious issue. With the support of Kingspan, SRA has since written and published a comprehensive toolkit, 'Grease is the Word: a guide to help foodservice tackle fat, oil and grease.' This resource continues to provide foodservice businesses with practical advice and tips on how to tackle FOG in their kitchens, with clear signposts to where, and from whom, necessary information and support can be found.
David Anderson, Kingspan Service Business Unit Director, said: "FOG offers an attractive payback for food outlets, in partnership with strategic bio‑fuel manufacturers. All it takes is a simple shift in thinking."
All three of these examples demonstrate that positive change is possible through innovative collaboration. 
About the author 
Tom is the SRA's PR Manager. He has been managing press and PR for the SRA since 2010. Tom likes nothing more than writing about the myriad of inventive ways the food service sector adapts and adjusts, particularly when it results in dishes that taste amazing and have a positive impact on the people who created them, willing consumers, and the planet. That's what SRA likes to call "Food Made Good".