Modern slavery in the cocoa sector
New Food's Bethan Grylls has an eye-opening discussion with Tony's Chocolonely on modern slavery and how this noble chocolate company is making a big impact.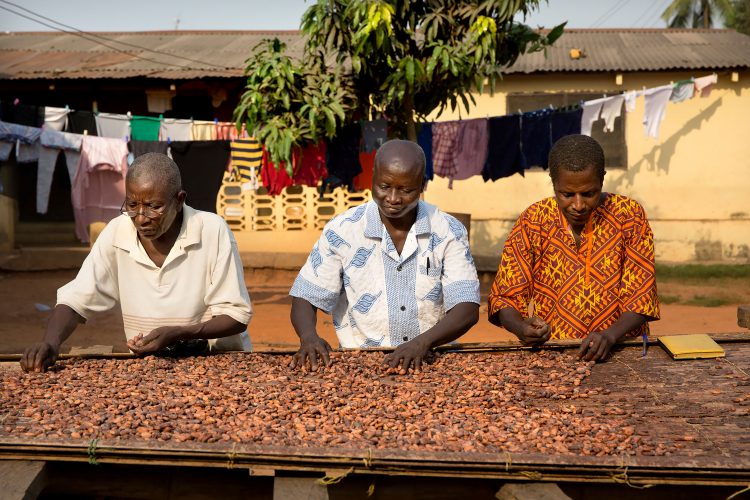 The cocoa drying process
You may be surprised to learn that modern slavery impacts an estimated 45.8 million people worldwide.1
Specifically, in the cocoa industry, there are almost two million children working illegally on farms in West Africa, according to Ben Greensmith, Tony's Chocolonely's UK Country Manager. Worryingly, West Africa is where the majority of the world's cocoa originates; with the Ivory Coast and Ghana producing more than 50 percent.
Identifying modern slavery is difficult, however, due to cocoa's complex supply chains;2 while some may shy away from discussing such sensitive matters, others are shouting it from the rooftops.
Tony's Chocolonely is one such exception and it has a rather unusual history. For the last 15 years, the Dutch company has been striving for "100 percent slave-free chocolate", but the intention was never to become a fully-fledged business…