An ode to the shipping container
Gideon Ashworth discusses the evolution of the shipping container and how it has helped secure the integrity of ingredients.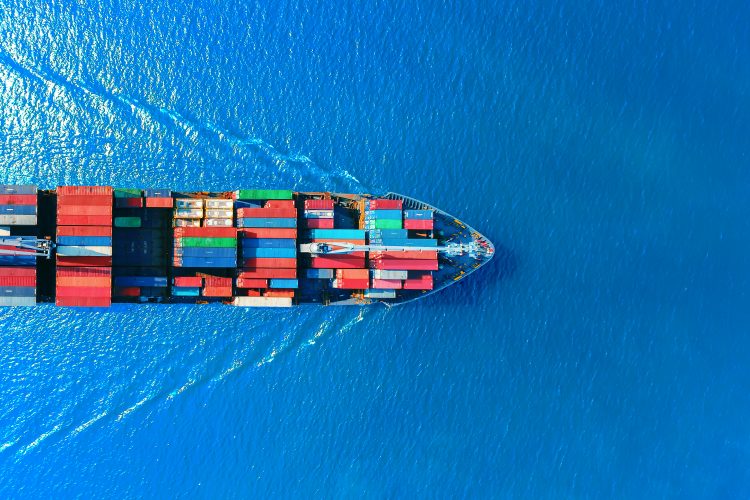 As COVID-19 has developed over the past few months, the food industry has aired concerns about the direct and indirect effects on product quality, safety and authenticity.
Ingredient authenticity within global supply chains is currently at the forefront of my mind. I've been pondering the 'givens' and the 'taken-for-granted' mechanisms within these chains that enhance our ability to trade food internationally. The humble shipping container, although adaptable enough to be converted into coffee shops, yoga studios and dwellings, may just need a bit more praise for their role in ingredient integrity management.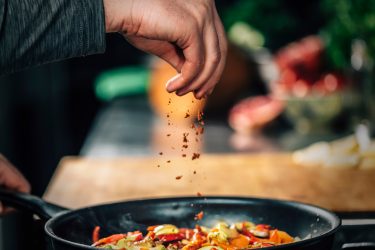 Spices are historically significant globally traded goods. They have been revered and sought after for millennia; it is a wonder to think how many generations have delighted in the flavour additions that spices bring to an otherwise bland dish. Different spices have seen fluctuating demands throughout their traded history; surviving and adapting to the changes in human desires, culinary trends and greater choice driven by increasing affluence. Growing demands has brought amplified risks and temptations for unscrupulous and illegal financial gains, which must be considered within each raw material risk assessment.
Until just a few decades ago, spices were transported in sacks aboard ships. The unsealed nature of the transport through international borders rendered consignments exposed to food safety hazards, quality degradation, and vulnerability to theft and authenticity violations. The risks were reduced when a universal method of transport was developed that would enable more consignment security and control – the shipping container.
Containers for transporting goods aren't a new concept and have evolved over time. For example, the industrial revolution and the emphasis on volume and speed was a driver behind the early containers to transport coal in an intermodal style between horse drawn cart, canal and rail. There were also several other notable developments in the history of containers which were independent to company or country, rendering them non-transferable and unsuitable for a globalised market, highlighting the requirement for an internationally standardised container system.
Albeit not an original idea, the American businessman, Malcolm Mclean, championed the container as an intermodal method to transport goods globally to span truck, rail and sea. He pushed the idea of a robust, movable, stackable storage 'box' throughout the 1950s, although it took some years and several million dollars of investment for his vision to take flight. Within the evolution, ports would need redesigning to handle the containers, including new cranes, and even the ships themselves needed to be redesigned or built specifically for the containers. Despite the hurdles, containers were the clear and logical winner to service the boom in globalisation. However, it took several more years and ISO standards to standardise the sizes and corner fittings that we have become accustomed to today.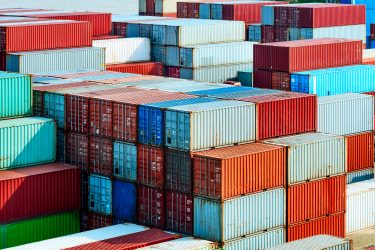 Nowadays, the humble shipping container is often taken for granted; it is the standard method to transport goods (with a few exceptions eg, airfreight). The refrigerated container (or 'reefer') serves the food industry for chilled and frozen goods with produce specific controlled atmospheres that not only offer temperature control for the duration of the journey, but also allow controls gas concentrations within the container. Controlled atmosphere transportation is a key factor in maintaining the quality of fresh produce throughout a journey of up to several weeks, by retarding senescence and offering us levels of control which are unrivalled in the global transport of fresh produce. Whilst there are alternative methods, including banana boat controlled atmosphere inter-continental transport, it is the shipping container which affords consumers year-round diverse choice on our supermarket shelves.
From a vulnerability perspective, shipping containers are the transport method of choice over less than container loaded (LCL) cargo. Containers are robustly constructed from steel and are, therefore, rather difficult to force entry into without some form of specialist tooling. Furthermore, they are sealed at the manufacturing site after stuffing, or potentially at the port inspection facility in country of origin. It is a demonstrable means of consignment security; the tamper proof ties are easy to apply, cheap and visible. Additionally, containers can be tracked remotely, and with advances in GPS technology, companies can now track exactly where their consignment is – whether on the water, trained or trucked to their facility.
Shipping containers have increased efficiencies at port and reduced the requirement for breaking bulk cargo at dockside, they have also played a small but very relevant part in the safety, quality and authenticity of our globally traded foods.