The new ISO standards and what it means for food microbiologists
David Tomas of Merck discusses how ISO standards relating to microbiology affect food testing laboratories and the benefits this can reap in an insightful interview.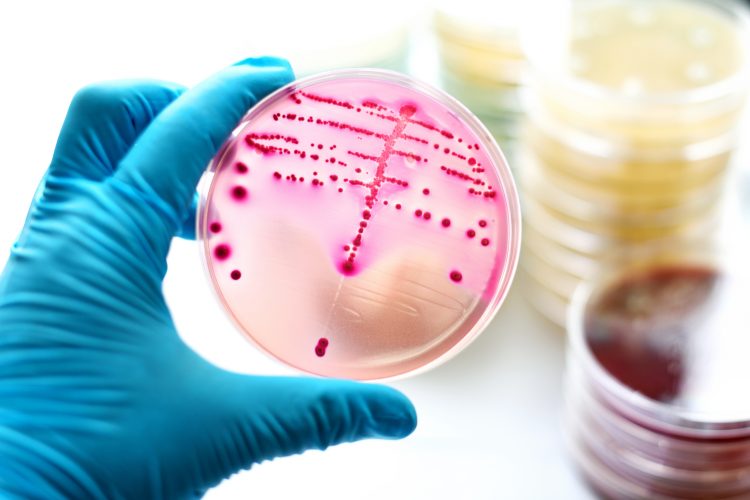 What is your background and field of expertise?
I am an Application Specialist at Merck Life Science, with a focus on microbiological methods for food safety. I am also an expert member in several ISO and CEN technical committees centred on developing reference methods for food microbiology, and a technical auditor for the Spanish Accreditation Body (ENAC).
Prior to Merck, I worked as a Senior Scientist at Nestlé Research in Switzerland on microbiological analysis development and implementation, and before that, I was the Head of the Microbiology and Molecular biology in an ISO 17025 laboratory in Spain.
What do new ISO standards mean for quality assurance in quality control labs?
ISO standards are reference methods for food microbiological regulations and widely used for food microbiological analysis. In 2017 several methods reviews were published, including new protocols and validation data. ISO methods are also required to demonstrate that new, rapid alternative methods are valid, provide equivalent results, and follow the ISO 16140‑2:2016 requirements for validation.
The new standard ISO 16140-3 on method verification, currently in the last stage of development, will be very important in guaranteeing that validated methods are correctly implemented in each individual quality control laboratory.
What benefits do such standards have? What are the challenges and how can we overcome them?
ISO method are crucial to guarantee food safety and quality; they are the basis for laboratory accreditation according ISO 17025. This accreditation demonstrates the laboratory's competence to customers, companies and regulatory authorities in reducing duplications, minimising errors, and speeding up the time to market. ISO methods facilitate the use of non‑proprietary technologies and supplies, paving the way for results that are reproducible between laboratories and accepted around the world. However, classical, culture-based methods take long to yield results, which is a critical issue for foods because it increases their costs and storage times. To overcome these limitations, regulations allow using alternative rapid methods for food businesses if they can provide validation data showing equivalent results.
How can labs stay compliant?
Using the latest published versions available through ISO or the websites of the responsible national committees, which are usually published in the local language, is important to guarantee compliance.
New reviewed methods include the changes from previous versions and the impact of these changes in their introduction. Changes considered as major may impact method performance and results and, therefore, laboratories should perform additional verifications to demonstrate that they can make the method work.
Alternative rapid methods should also be revalidated against the current versions when there are major changes.
To be compliant, it is crucial to correctly implement the latest version of reference or the alternative rapid method validated against the reference method.
How can labs find the latest resources?
The ISO website, www.iso.org, or the websites of the national standardisation bodies give access to the latest versions of the methods and the standards under development.
Experts willing to be involved are encouraged to participate or collaborate with the local standardisation committees and contribute towards the revision and publication of new standards.
For alternative rapid methods, dedicated independent validation organisations like MICROVAL (www.microval.org), AFNOR Validation (www.nf-validation.afnor.org), or AOAC (www.aoac.org) provide information about the validation reports, status and certificates.
How do these changes affect your business and personal role?
As an application specialist working on regulatory affairs, I need to provide support to the customers to guarantee that standard and rapid alternative methods are correctly implemented and performed. I also need to support our R&D and validation teams developing new rapid methods to ensure that these are compliant with regulatory and business needs. My participation in ISO committees allows me to share my expertise with other experts from reference laboratories, academics and regulatory bodies to progress on the method applicability and use in quality control laboratories.
Are there any areas which the ISO standards do not cover? How can labs go above and beyond, and how do you expect the standards to evolve?
ISO standards cover a diverse range of foods. In food microbiology, all samples from the food chain are covered, from the finished products back to the raw materials and ingredients, including animal feed and environmental samples. However, samples or microorganisms involved in primary production, including animal breeding and crop production, are beyond the scope of this committee. Laboratories can use the ISO standards as a reference not only for method implementation, but also to implement good laboratory practices, for example (according to ISO 7218) to optimise laboratory workflow, quality assurance and reduce biological risks.
ISO standards incorporate some new technologies when classical technologies have limitations in providing accurate results. For example, qPCR is applied for detecting enteric viruses and HPLC for bacterial toxins. New standard methods also provide validation data for method performance, which is useful for method implementation in quality control labs and to understand a method's limitations.
For more information, visit: SigmaAldrich.com/Food-Microbiology. 
Issue
Related organisations