The potential impact of classifying CBD as a narcotic
The European Commission is reviewing whether CBD should be classified as a narcotic. Dr Parveen Bhatarah, Head of Regulatory and Compliance Unit at The Association of the Cannabinoid Industry, explains the impact this could have on both the European and UK markets.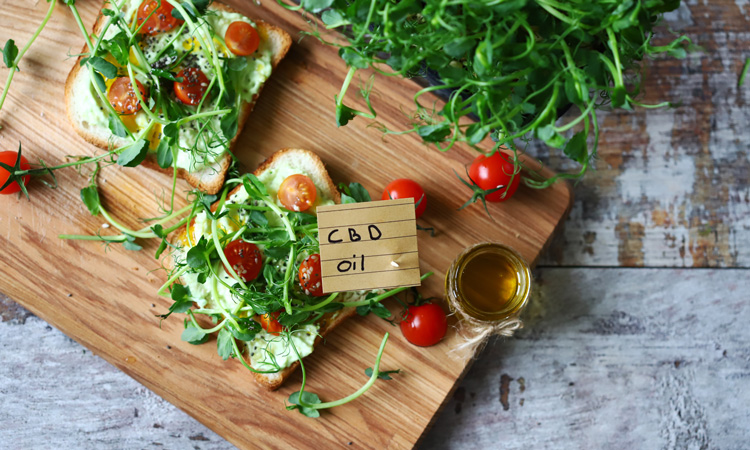 The European Commission (EC) has said on record that it is pausing all CBD novel foods applications as it reviews whether CBD should not be classified as a food at all, but instead a narcotic.
The reasoning behind this pause relates to a line on the United Nations Single Convention on Narcotic Drugs from 1961 which states that "extracts and tinctures" of the flowering tops of the hemp plant (cannabis sativa) should be classed as a narcotic. CBD companies have until September to put forward their case to the EC.
It is peculiar that the EC should be reassessing their forward-looking classification of CBD as a novel food based on a 60-year-old convention that resulted in the devastating war on drugs. A battle which has been, in the words of Barack Obama, "an utter failure".
You would think they would have learnt the lesson on the damage caused through making popular substances illicit, based on non-scientific evidence.
The World Health Organization (WHO) produced a critical review of CBD in 2018, in which they concluded it "exhibits no effects indicative of any abuse or dependence potential" and "is generally well tolerated with a good safety profile". They also say in the report that "there is no evidence of recreational use of CBD or any public health-related problems associated with the use of pure CBD."
These WHO conclusions do not reflect the properties that you would associate with a "narcotic". WHO have put forward a series of recommendations to the UN to amend the Single Convention on Narcotic Drugs from 1961, one of which is the removal of the phrase "tinctures and extracts"  from Schedule 1 of the 1961 treaty and another to make CBD exempt from international control. The UN will vote on these recommendations in December 2020.
Beyond the impact on consumers, there will be the impact on the hundreds, if not thousands, of companies that have sprung up around the CBD economy
In the US, the FDA has approved Epidiolex, which contains CBD for the treatment of seizures associated with Lennox-Gastaut syndrome or Dravet syndrome in patients two years of age and older. This demonstrates that the FDA has concluded this particular drug product is safe and effective for its intended use.
The FDA is currently evaluating issuance of a risk-based enforcement policy that would provide greater transparency and clarity regarding factors they intend to take into account in prioritising enforcement decisions. They intend to balance the goals of protecting the public and providing more clarity to industry regarding their enforcement priorities as they move towards a clear regulatory pathway. This seems a well reasoned and realistic approach.
There exists a trend for consumers towards organic products and many foods are being consumed for their health benefits. The concept of food as a medicine is a powerful and healthy option, and CBD is a prime example of such a product with popularity on the rise, as reflected in sales.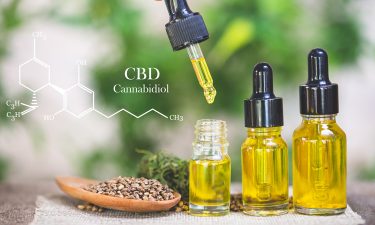 Should the EC deem CBD to be a controlled narcotic it will have a devastating impact on the lives of millions of European CBD consumers who rely upon the therapeutic properties of CBD they consume. For these people, CBD has been a life-changer, if not a life-saver, and has enabled them to avoid or reduce more harmful prescription drugs, reduce smoking, decrease alcohol consumption and keep away from other dangerous drugs. You could argue that CBD would reduce demands on European health services and can make people's lives healthier, thus making them a more productive workforce.
Beyond the impact on consumers, there will be the impact on the hundreds, if not thousands, of companies that have sprung up around the CBD economy. These companies employ hundreds of thousands of people and serve millions.
The European Commission cannot believe that consumers will simply stop buying CBD. The demand will continue to exist. This demand is increasing month on month as people spread their positive testimonies of the therapeutic benefits they experience from consuming CBD products.
The results of such a decision, should it come to fruition, would be CBD moving into the black market. There are already concerns over the safety and authenticity of CBD products on the market, and outlawing CBD will make the situation infinitely worse.
The concept of food as a medicine is a powerful and healthy option, and CBD is a prime example of such a product with popularity on the rise, as reflected in sales
Despite the resistance from many in the CBD industry as to whether CBD should be a novel food in the first place, it does have great benefits. This is because it forces the industry to generate the data to verify the safety of CBD for humans. However, all that work will be in vain should the EC decide it is in fact a controlled narcotic.
As for the UK CBD market, this decision would seem to have little impact, and could even be a golden opportunity for our domestic CBD industry, which is estimated to be worth £1 billion by 2025. The UK Foods Standards Agency (FSA) has on record said that they follow the lead of the Home Office who categorically say CBD is not a narcotic.
The FSA had also always been in agreement with the European Food Safety Authority (EFSA) that CBD is a novel food and products need to go through a safety and risk assessment before they can be legally sold as a food supplement. As the UK is about to go its separate way to the rest of the European Union, the FSA has put in place a plan to bring the equivalent of novel foods assessment in-house. This leaves the UK with an excellent opportunity to take the lead and define the safety standards for the sustainable future of the CBD industry.
For more information you can contact Dr Parveen Bhatarah via the Association for the Cannabinoid Industry.
About the author
Parveen Bhatarah, PhD, FRSC, completed her PhD in organic chemistry "the synthetic approach to Nagilactone" from Imperial College London and is a Fellow of the Royal Society of Chemistry. She has held various directorship roles in the generic and herbal pharmaceutical industry with over 20 years of expertise in bulk drug substance and product development including clinical trials, commercial launches, technology transfers and manufacture for ANDA & MA submissions. She has developed several innovative technologies in pharmaceutical field which is clear from her patents. She has worked closely with various international health authorities on numerous commercial generic pharmaceutical and herbal pharmaceutical product launches and submissions. Most recently, in the cannabis space she was instrumental in the THC project for seed to capsule development, passing pre-approval inspection by US-FDA.
Related topics
Related regions