Application Note: The Use of Enzymes in Egg Processing
These include emulsifying components in batters and mayonnaise; foaming in cakes and meringues; gelation in baked goods and quiches; adding nutritional value to foods such as dietary bars or powdered mixes (protein fortification); and improved texture of baked goods. The main components of eggs are proteins and lipids, and these are responsible for the functional attributes.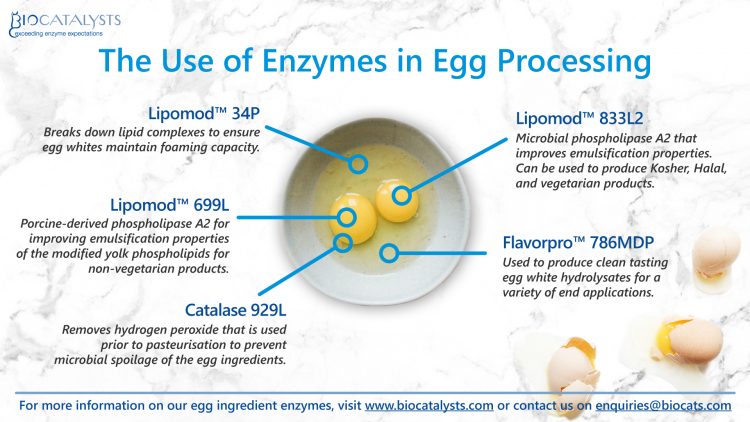 Enzymes can be used to further improve the quality of these functional ingredients, from improving the emulsification of egg yolks, to increasing egg white foaming capacity and producing a non-bitter tasting protein hydrolysate. At Biocatalysts, our knowledge, expertise, and products mean all your enzyme requirements for processing eggs can be satisfied. This technical bulletin will take you through each enzyme available and detail the different ways which they can improve your egg processes, giving you an added competitive advantage.
Related content from this organisation
Related topics
Related organisations