Advances in determination of multiple allergens through detection of peptide markers in incurred foods by using triple quad QSight platform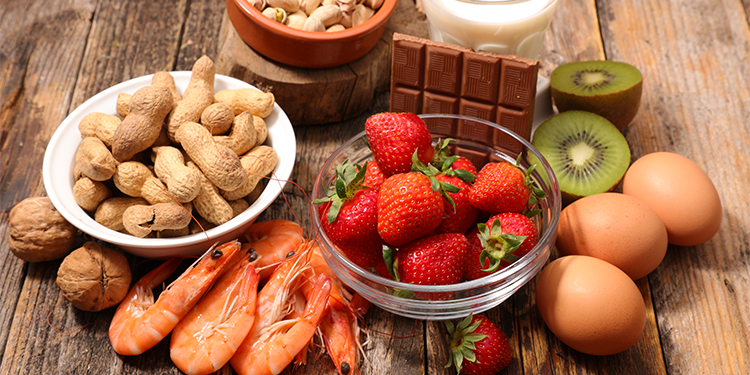 The webinar will aim at illustrating capabilities and potential of QSight MS applied to the simultaneous detection of multiple allergens in food. A case study on a complex food matrix incurred with several allergens will be presented and both the optimised experimental workflow and the selection of peptide markers for each allergen will be discussed during the webinar. Finally, performances of the developed method will be presented and compared with those obtained on other instrumental platforms to meet the desired allergen thresholds.
Key learning points:
Learn from case studies and how they increased revenues by 20%
Explore new methods to address problems and improve efficiency/ROI/quality
Understand how the industry is changing and where the challenges and opportunities are for the sector.
Keynote Speakers
Linda Monaci – Leader of food allergen team, National Research Council (CNR)
Linda Monaci is currently head of the Mass Spectrometry laboratory and leader of food allergen team, at Institute of Sciences of Food Production of the National Research Council (ISPA-CNR) based in Bari. From 2005 to 2008 she was contracted by the European Commission at Institute for Reference Materials and Measurements (IRMM –JRC, Geel, BE) widening the proteomic fields applied to food allergen analysis. In 2009 was visiting scientist at Institute of Food Research (IFR, UK) joining and contributing to the EU funded project MoniQA to work on food allergens. She is task leader of several national and European projects with key results especially achieved in the development of innovative methods for multi-allergen detection in food by mass spectrometry. She has a strong track record in the scientific production, is keynote speaker at several international conferences and presently co-leader of a EFSA funded project on food allergens. She is currently vice President of MoniQA association involved in the harmonization of analytical methods for food safety.
Rosa Pilolli – Researcher – National Research Council (CNR)
Dr Rosa Pilolli joined the Monaci's Food Allergen team at CNR-ISPA in 2012, working first as post-doc research assistant and then as researcher on the development of advanced MS-based methods and diagnostic tools for the improvement of food safety and quality. In particular, she developed extraction and purification protocols for allergens detection in complex/processed food matrixes, also implementing bottom-up proteomic approaches for the identification, characterization and detection of allergenic proteins in different food commodities. In 2015, she was awarded with a 3-year research grant funded by MIUR within the SIR 2014 (Scientific Independence of Young Researchers) program and coordinates as principal investigator the project S.WheatPro. on the selection of durum wheat cultivars with low toxicity for celiac disease patients. Currently, she is task leader in the EFSA funded project aimed at the development of a reference MS-based method for the multiple allergen detection in food matrices.