Burger company withdraws products
Testing carried out by Powys County Council has shown that three samples of beef burger products have tested positive for at least 1% horse meat…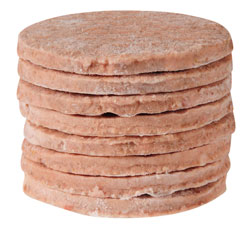 FSAI published the findings of a targeted study examining the authenticity of a number of beef burger, beef meal and salami products...
Testing carried out by Powys County Council, as requested by the FSA, has shown that three samples of beef burger products made by catering supplier, The Burger Manufacturing Company (BMC), have tested positive for at least 1% horse meat.
Further work is being carried out to establish exactly how much horse meat these products contain and to test for the presence of the veterinary medicine phenylbutazone, or bute.
In line with good practice, BMC is withdrawing these products. The company is also contacting its customers to inform them of the results of these tests and to withdraw any of the affected products that they may have.
Related Items
Horse meat investigation
Follow the progress of the ongoing investigations, find answers to commonly asked questions and view test results.