Findus beef lasagne products found with horse meat
The FSA has confirmed that the meat content of beef lasagne products recalled by Findus has tested positive…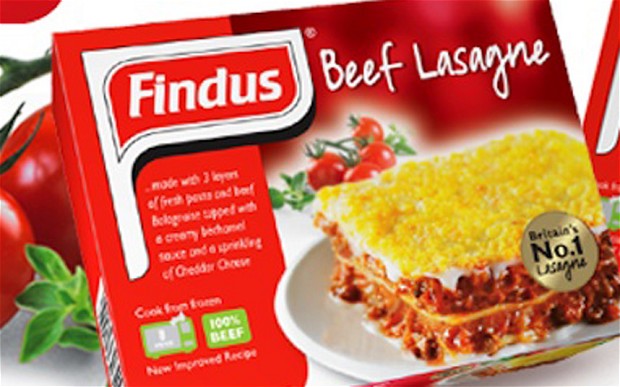 The FSA has confirmed that the meat content of beef lasagne products recalled by Findus has tested positive for more than 60% horse meat
As part of its ongoing investigation into mislabelled meat, the Food Standards Agency has confirmed that the meat content of beef lasagne products recalled by Findus has tested positive for more than 60% horse meat.
Findus withdrew the beef lasagne products after its French supplier, Comigel, raised concerns about the type of meat used in the lasagne.
We have no evidence to suggest that this is a food safety risk. However, the FSA has ordered Findus to test the lasagne for the veterinary drug phenylbutazone, or 'bute'. Animals treated with phenylbutazone are not allowed to enter the food chain as it may pose a risk to human health.
The Findus beef lasagne was distributed to the main UK supermarkets and smaller convenience stores. Findus has already begun a full recall of these products.
People who have bought any Findus beef lasagne products are advised not to eat them and return them to the shop they bought them from.
Science behind the story
Bute is not allowed in the food chain because in humans it can cause rare cases of a serious blood disorder, aplastic anaemia. Because it is not possible to say what triggers the anaemia, it is not possible to identify a safe level of residue in meat.
Bute was banned from use in humans after it was found that about 1 person in 30,000 recipients suffered a serious side effect. But in levels reported in previous FSA testing of contaminated meat, the maximum level found would have to be multiplied a thousand-fold to be at the same level as that which used to be given to humans.
This suggests that even if someone eats contaminated meat, the risk of damage to their health is very low.
Related topics
Related organisations