Virtual Reality could connect people with food technology
A new Virtual Reality video series on the latest food technologies has been launched by Food Unfolded.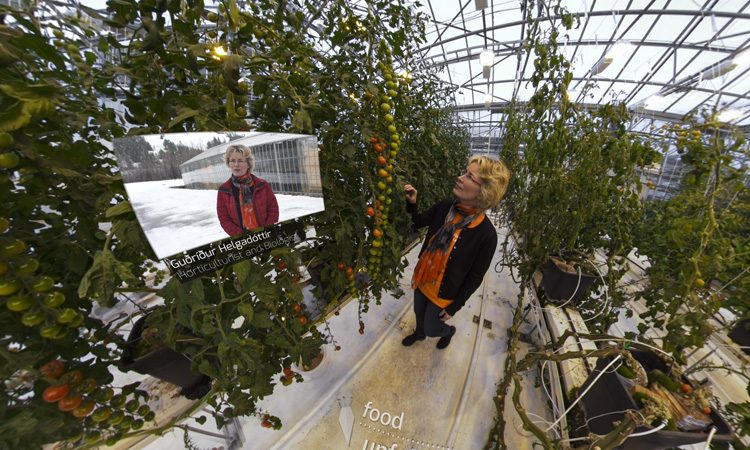 A virtual reality (VR) video series created by Food Unfolded – a digital platform that develops and shares content about food and agricultural innovations – has been launched to educate members of the public about food technology.
Funded by EIT Food, a European food innovation initiative, the series shows how  technology in Europe is integrated in the food industry and daily life, how tech can help overcome certain problems, and the ways in which it is transforming food production.
The first video of the series 'takes viewers' to Iceland where farmers are growing tomatoes in greenhouses powered by geothermal energy. Other videos explore how 3D printing technologies are helping to reduce fish food waste, and the development of vertical farming.
Technology, in the context of food, is often said to hold negative connotations among the public, but Food Unfolded hopes to break the stigma and promote technologies which it believes are key to achieving more sustainable food systems.
Creative 'infotaining,' or soft news, can help overcome these challenges by transferring new knowledge whilst entertaining the viewer through the immersion in a new environment and story, according to Food Unfolded.
The project also hopes to provide people with the tools to make meaningful decisions about food and nutrition. The initiative wants to work as a pilot project to explore how new technologies can engage consumers and encourage food career interest.
The series is set to expand, involving more technologies in future kitchen devices and food origins, as well as robotics, metabolomics, personalised nutrition, macro and microalgae processing, and novel food processing, including how alternative proteins and foods are made.
Related topics
Related organisations
Related regions