New range of organic soy isoflavones launched
A new range of Organic SoyLife Complex soy isoflavones is being released to fulfill demand for organic products.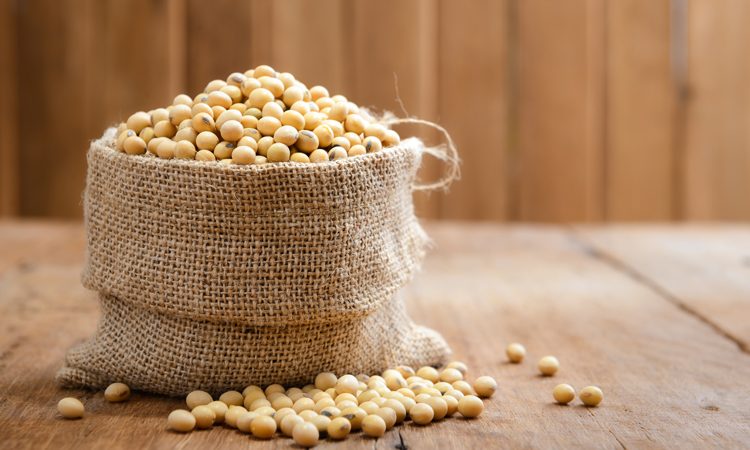 A new range of Organic SoyLife Complex soy isoflavones is being released by Frutarom Health.
As reported by Food Ingredients First, the ingredient has been granted BE-BIO-01 organic certification by Certisys and comes in response to the increasing consumer demand for organic products. SoyLife Complex is also touted as "a sterling example of sustainability," by Frutarom because the soy germs are not utilised in the soy-milk production process. This allows them to be used as a value-added product while decreasing food waste.
SoyLife Complex is sourced from a soy variety that is naturally rich in isoflavones. It is produced from the soy germ that sits at the heart of the soybean, further enhancing the isoflavone concentration.
It is standardised in isoflavones purely through natural selection and is particularly high in concentrations of daidzein, one of the most active constituents in soy recognised for its powerful antioxidant and phytoestrogenic properties, according to the company. 
"With the introduction of the organic label, we believe we have an ingredient that fulfills many current demands of consumers who are putting increasing value on trust and transparency when making their purchasing decisions," said Laetitia Petrussa, PhD, Product Manager for Frutarom Health. "Organically sourced ingredients are recognised for those values and are increasingly seen as a healthy and ethical choice, both in terms of nutrition and environmental impact.
This stamp of assurance will become even more paramount as our understanding of organic demands and needs deepens." 
SoyLife Complex is part of Frutarom's SoyLife ingredients range, a naturally abundant source of valuable micronutrients and high in fibre. Scientific studies demonstrate that these micronutrients, in combination with the high amounts of isoflavones, work synergistically to promote multiple health benefits, such as bone strength and cardiovascular health, notes the company.
Related topics
Related organisations
Related people