Eagle Product Inspection to showcase contaminant detection and quality assurance solutions at PACK EXPO Las Vegas
Eagle Product Inspection will exhibit solutions that help food and beverage companies enhance product safety, quality and traceability while simultaneously improving efficiencies during PACK EXPO Las Vegas.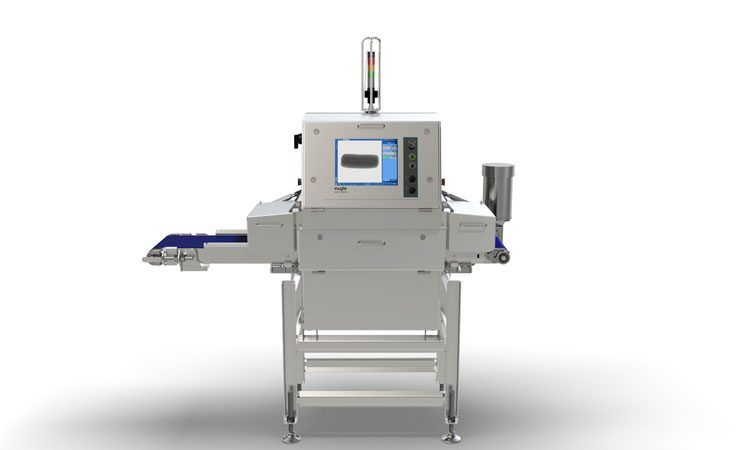 Eagle Pack 240 HC is a high-performance compact x-ray machine designed for easy washdowns in harsh environments.
Eagle Product Inspection, with US headquarters in Lutz, Fla, will be at Booth C-1506 in the Central Hall at PACK EXPO Las Vegas on 23-25 September at the Las Vegas Convention Center, and will highlight advanced inspection solutions that provide superior contaminant detection and perform important inline quality checks.
Eagle's thought leaders will be on-hand to share their technical expertise and help attendees determine solutions to their packaging and production opportunities and challenges. With decades of experience around the world, these experts can provide more details on Eagle's latest x-ray machines and software, which offer a range of applications across several food and beverage categories.
One of those systems is the new Eagle Pack 240 HC, a high-performance compact x-ray machine designed for easy washdowns in harsh environments for packaged meat, poultry, dairy and other food applications where daily sanitisation of equipment is mandatory. The machine provides superior x-ray performance and can detect foreign bodies in several package types, including chubs, over-wrapped trays, pouches, cartons, tubs, cups and plastic containers.
Also at this year's PACK EXPO, Eagle will display the EPX100, a smart, simple and effective inspection tool for small and mid-sized operators and global companies who want to standardise their detection solutions across a variety of products. The EPX100, which inspects products in cartons, plastic containers, pouches and other formats, is suitable for a broad range of packaged foods and features adjustable power settings in a low-energy environment.
Those who produce items in cans, jars and bottles can check out Eagle's solutions for those products during PACK EXPO Las Vegas, including the Tall PRO XS. The Tall PRO XS provides 100 percent inspection for hard-to-find contaminants in tall, rigid containers including glass, metal and ceramic containers as well as plastic containers, cartons/boxes and pouches.
The system can run at line rates in excess of 1000 PPM and is multi-functional in its ability to simultaneously scan for foreign bodies and perform inline product integrity checks such as fill level and cap or lid detection for bottles.
To schedule a booth visit with an Eagle thought-leader during PACK EXPO Las Vegas or to learn more about advanced inspection systems designed to protect your brands, visit Eagle's website or call 1-877-379-1670.
Related organisations
Related regions