Coconut milk products to benefit from a steady uptake by the healthy bakery sector
The global coconut milk products market is projected to record a CAGR of over 7% during 2018-2028, reaching an anticipated revenue of over US$ 500 million by the end of forecast period.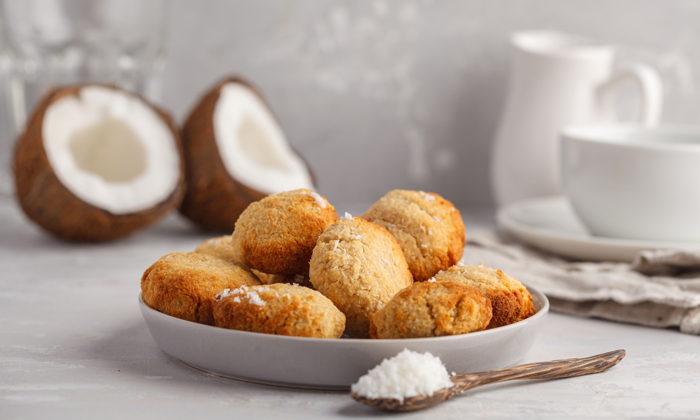 Coconut milk products offer an exotic, naturally-rich aroma, and have both organic and conventional coconut milk products available in the market. With growing health awareness and changing consumer preferences, the demand for organic coconut milk products is estimated to increase.
Due to increasingly busier lifestyles, consumers are preferring processed products. Therefore, a concern for manufacturers in the food processing industry is to maintain the quality of the product and enhance its nutritional value. The usage of coconut milk products is a seemingly suitable alternative, as they have high nutritional value and long shelf life. This results in promising growth of the food processing sector to increase the demand for coconut milk products.
According to the report (Coconut Milk Products Market by Future Market Insights), coconut milk products are plant-based and reflect a strong nutrition profile and it complements a growing trend of plant-based ingredients. Consumers consider various factors such as plant source, animal welfare issues etc while purchasing a particular product. As such, companies are trying to develop vegan products according to consumer requirements. Manufacturers in the bakery industry are thus more likely to use coconut milk products for improved taste and enhanced nutritional value of end products.
Furthermore, as coconut milk products are available in powder form, they take up relatively low storage and transportation space. Longer shelf life, and convenient packaging and transit will remain among the top factors nurturing the interest of food processors and coconut milk products manufacturers in terms of investment.
In terms of region, North America's coconut milk powder market is projected to record a high growth rate between 2018 and 2028. On the other hand, South Asia, with a major share in the coconut milk products market, is anticipated to maintain its dominance in the global coconut milk products market throughout the projection period.
On the basis of market attractiveness, North America and Europe have been positioned as relatively more attractive investment pockets for manufacturers in the global coconut milk products market.
Related topics
Related organisations