Fat filled milk powder sales surge and are expected to grow further
A new study has reported that over two million tons of fat filled milk powder was consumed globally in 2018 and that will increase by 5.1% in 2019.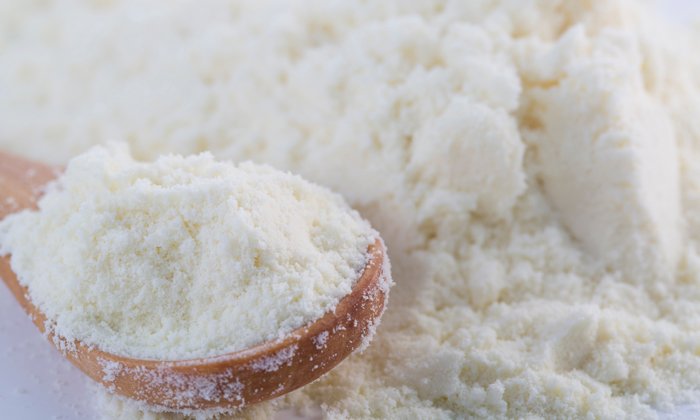 Furthermore, while demand from the dairy industry will remain present, the report envisages a prominent boost to demand growth from the bakery, confectionary, and ice cream segments in the near future.
Fat filled milk powder is a substitute to whole milk powder, and contains vegetable oil as an alternative to dairy fat. It is available in the market with different specifications – with variations in fat and protein content. 
The report (Fat Filled Milk Powder Market by Future Market Insights) found that fat filled milk powder 28% is the preferable choice in end-use industries. 
The economic price point compared to whole milk powder and butterfat has been a prominent factor accounting for the growing popularity of fat filled milk powder. Increasing consumer preference for value-added food ingredients is translating into billowing sales and a favourable trade scenario is extending strong support to progressing sales of fat filled milk powder.
While dairy products continue to account for more than 30% of the total volume of fat filled milk powder consumed by 2018, ice cream also registers a significant share of around 1/4th of the total sales. The report opines that bakery and confectionary are emerging as high-potential segments in the years to come, representing a sizeable collective share in the fat filled milk powder market.
The report further states that almost 40% of sales of fat filled milk powder is clustered at supermarkets and hypermarket. It also foresees promising opportunities in the e-commerce sector and anticipates that the global fat filled milk powder market will benefit from the improving infiltration into the organised retail sector, rather than within independent retail outlets.
Moreover, modern trade formats are more likely to assist revenue growth of the fat filled milk powder market in coming years.
The largest manufacturers and exporter region of fat filled milk powder is Europe which collectively accounts for over 44% share in the total market value. However, the demand for fat filled milk powder will gain more prominence across the South Asian region. Fat filled milk powder manufacturers in the South Asian market are likely to encounter untapped windows of opportunities in multiple dairy product categories such as cheese, yogurt, and fresh fermented products. Companies are thus also focusing on the expansion of their culture manufacturing capacities.
Moreover, the report has anticipated a 5.4% volume CAGR for the market during 2018-2028.
Related topics
Related organisations