London supermarket UK first to introduce plastic-free zones
Thornton's Budgens supermarket has become London's first store to introduce Plastic Free Zones, giving consumers plastic-fee packaging choices.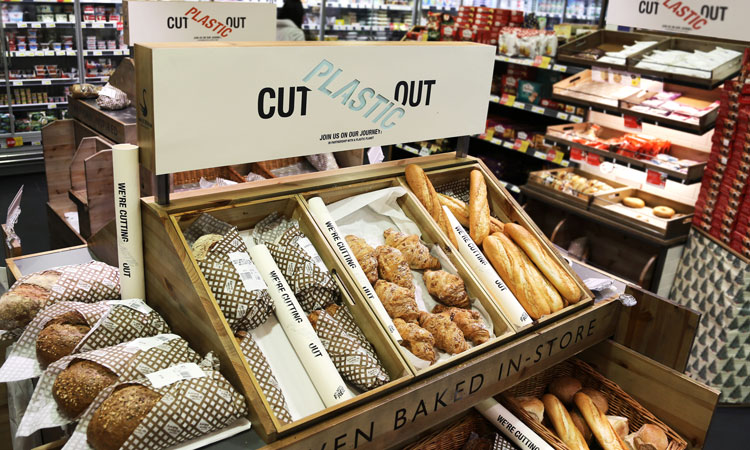 A London supermarket has become one of the first in the world to introduce dedicated plastic-free zones.  
In just 10 weeks the Thornton's Budgens store in Camden's Belsize Park has assembled an offering of more than 1,700 plastic-free products, featuring everything from fresh fruit and vegetables to wild game meat that includes squirrel and wild boar.  
The zones showcase revolutionary materials set to transform how we package wet goods like meat and fish. Along with squirrel meat, the zones are stocked with products including fresh produce from meat and fish to bread, cheese, vegetables and fruit, as well as a range of packaged food and drink products.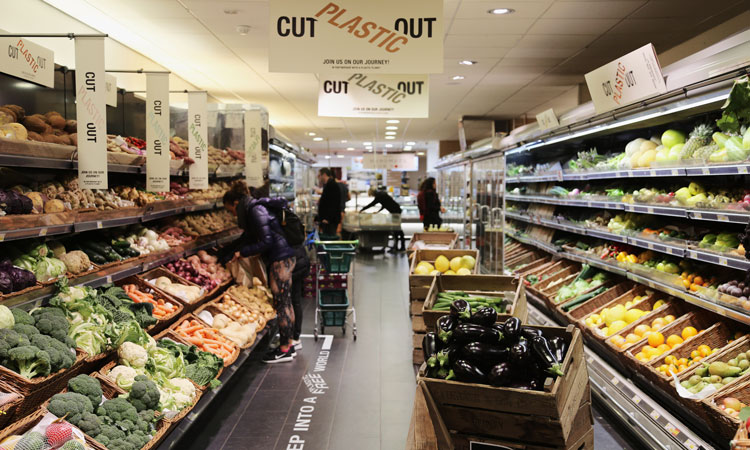 The zones show a wealth of innovative plastic-free materials including beechwood nets, pulp, paper, metal, glass, cellulose and cartonboard.  
Signage and shelf talkers tell shoppers about the packaging to help them make plastic-free choices. 
The zones feature iconic plastic-free branding created by London design studio Made Thought.  
Grass-roots environmental movement A Plastic Planet has called for an urgent transformation of the UK's approach to waste management, urging the Government to use the new plastics tax to fund a national infrastructure that mandates both recycling and composting.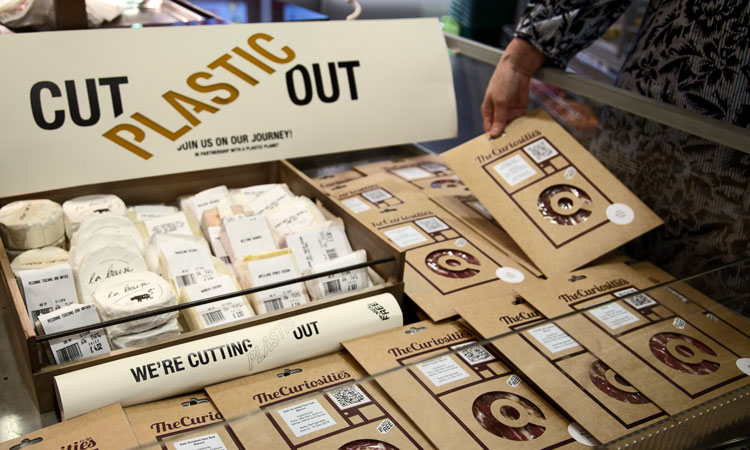 Sian Sutherland, A Plastic Planet Co-Founder, said: "Plastic is totally nuts. Thornton's Budgens are disrupting the market and showing that wrapping something as fleeting as food in something as long-lasting as plastic is the definition of madness.  
"In just 10 weeks the store has removed plastic packaging from more than 1,500 products, finally giving their customers the choice they want. While big retailers claim it will take 10 years to create real plastic-free change, Thornton's Budgens has shown that we can start to wean ourselves off plastic in 10 weeks."  
Andrew Thornton, Thornton's Budgens Founder, said: "As the community supermarket that really cares we believe in taking a strong stance on major issues that affect our wellbeing and our planet.  
"The issue of plastic is one that can no longer be ignored so we've chosen to be the first mainstream supermarket in the UK to introduce Plastic Free Zones. This means our customers will be able to do a comprehensive shop without the need to use any plastic packaging.  
"Plastic Free Squirrels are one of 1,500 plastic-free products that our customers can now buy. Our aim is to show the big supermarkets that it is not as difficult to go plastic-free as they think. If we with our limited resources in 10 weeks can introduce more than a thousand plastic-free products just imagine what the major chains could achieve."  
Related topics
Related organisations
Related people