Nomad Foods makes second big acquisition of 2018, snapping up Aunt Bessie's
The frozen food firm's new acquisition generated revenues of around €123 million (£108 million) in the year to April 2018.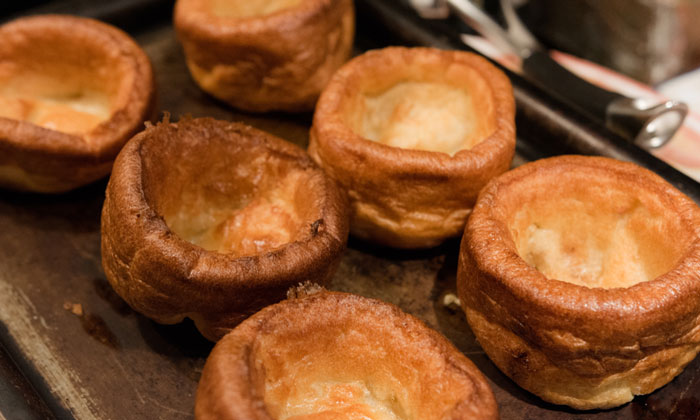 YORKSHIRES: Aunt Bessie's produces frozen Yorkshire puddings and frozen roast potatoes, staples of the British roast dinner
Nomad Foods will acquire Aunt Bessie's from William Jackson & Son in a deal worth approximately €240 million.
Aunt Bessie's is a leading frozen food company in the United Kingdom, where it manufactures, distributes and sells a range of branded frozen food products. The Aunt Bessie's brand holds number one and number two market share positions, respectively, within frozen Yorkshire puddings and frozen potatoes, which combine to represent the majority of its revenues. The acquisition includes a production facility in Hull, England.
The transaction increases Nomad Foods' portfolio in the UK, which already includes Birds Eye and, through a recent acquisition, Goodfellas.
Stefan Descheemaeker, Nomad Foods' CEO, said: "We are excited to welcome Aunt Bessie's to Nomad Foods. Aunt Bessie's iconic brand, positive values and strong product credentials align well with our existing portfolio.
"As our second accretive acquisition in 2018, Aunt Bessie's represents another step toward our goal of transforming the frozen food category and building a portfolio of best-in-class food brands. Aunt Bessie's significantly expands our presence within potatoes, one of the largest categories in frozen food, while adding another dimension to our growing portfolio in the United Kingdom."
Noam Gottesman, Nomad Foods' Co-Chairman and Founder, said: "The acquisition of Aunt Bessie's illustrates the power of our value creation model which is fuelled by organic revenue growth, strong free cash flow and disciplined M&A.
"Similar to Goodfella's Pizza, which we acquired earlier this year, Aunt Bessie's is expected to be immediately accretive to earnings while providing complementary category exposure, synergy opportunities and new avenues for growth. We look forward to welcoming the Aunt Bessie's team to our organisation and working together to build on their success."
For its fiscal year ended April 2018, Aunt Bessie's generated revenues and adjusted EBITDA of approximately €123 million and €23 million, respectively. The purchase price is expected to be funded through cash on hand and debt. The transaction is expected to be completed during the third quarter of 2018, subject to certain closing conditions including obtaining any necessary regulatory approvals.