Online supermarket reveals near-zero food waste figures
With 7.3 million tonnes of food and drink wasted in the UK every year, supermarkets are occasionally hesitant to reveal their food waste figures, but Ocado's business model has meant that it stands out from the crowd.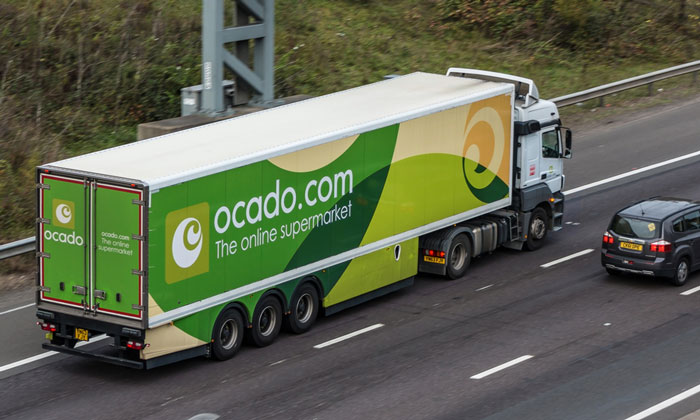 STRONG POSITION: Ocado's business model helps it stand out from the crowd
The online supermarket Ocado has published its food waste figures for the first time, revealing a low figure of 0.02 per cent, or just 1 in 6,000 food items wasted.
Suzanne Westlake, Head of Corporate Responsibility at Ocado said: "Our business model is built around efficiency and low waste. By continually improving our technology, processes, and our relationships with suppliers, we've been able to reduce our food waste to practically zero – I believe we have the lowest total food waste figures in our industry. Now we're helping customers reduce their food waste at home too, by giving them more time to keep fresh food in the fridge."
The online retailer packs every bag of shopping in one of their three futuristic warehouses – buildings filled with advanced technology, which they call Customer Fulfilment Centres. Fresh food can arrive directly from suppliers and be sent out for delivery in as little as five hours.
Chilled food is constantly kept at the correct temperature, from supplier right up to the customer's doorstep, which also helps keep products fresher for longer. This highly efficient business model, coupled with a ferocious commitment to fighting food waste, is the reason why the retailer's food waste is so low.
Helen White, Special Advisor on Household Food Waste at WRAP, said: "Ocado's approach to driving down food waste in their supply chain has resulted in impressively low food waste figures. By guaranteeing product life, providing customers with clear information and using innovative packaging solutions they are helping us all to do our bit to drive down food waste too.
"At home, one of the main reasons for binning food is that we don't use it in time; yet there are some really simple things we can all do, such as making sure we store our food in the best way, to making the most of the food we buy. And it all adds up. Currently the average family of four waste the equivalent to £60 worth of food, every month. Having the support of leading retailers, such as Ocado, is vital in the fight against food waste and crucial if we are to reduce the 7.3 million tonnes of food wasted every year from UK homes."