"Freshness algorithm" to save Walmart $2 billion on food waste
Using USDA specifications and its own standards, Walmart has created an algorithm that prioritises the flow of perishable goods worldwide.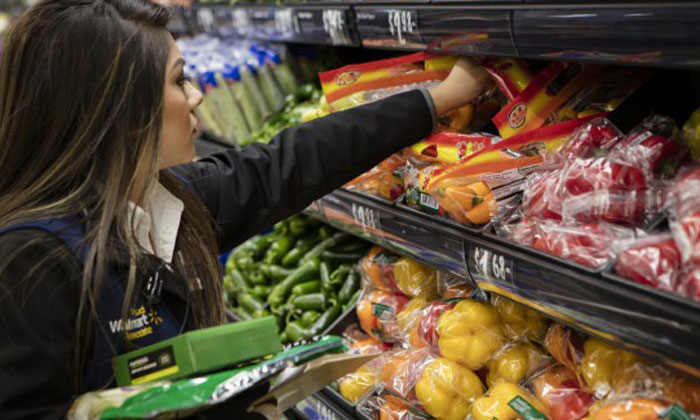 FRESHER SHELVES: The idea was born out of a hackathon
A hackathon has handed Walmart its next big thing – an "intelligent food system" the supermarket chain hopes will save it USD$2 billion of food waste in five years.
Walmart announced the launch of Eden last week in a blog post written by Parvez Musani, its Vice President of Supply Chain Technology.
The new development hosts a suite of apps that help Walmart teams monitor and care for fresh fruit and vegetables that are waiting to be shipped from distribution centres to shops.
According to Mr Musani, that could mean more efficiently ripening bananas, predicting the shelf life of tomatoes while they're still on the vine, or prioritising the flow of green grocery items from the back of the store to the shelf.
The technology is the result of a hackathon held for the engineers in Walmart's fresh merchandising teams with the goal of maintaining freshness from farms to shops.
The winning team determined that building a digital library of food standards was the answer. They gathered chapters of food product specifications set by the USDA, layered on Walmart's product standards, and combined all of this information with more than a million photos to create a freshness algorithm that prioritises the flow of perishable goods worldwide.
Mr Musani said: "For example, take everybody's favorite, the banana. This tasty fruit is consistently among the best-selling grocery items in Walmart's U.S. stores.
"Bananas travel from seven countries in Latin America to over 4,000 stores in the US. On such a long road, what happens to those bananas if temperatures in the container trucks exceed acceptable ranges?
"In the future, Eden will be able to recalculate the freshness factor and re-route the shipment immediately. The bananas end up in a closer store to optimise freshness, consumers take home a delicious bunch, and everyone is happy."
Eden is being used in 43 distribution centres and Mr Musani said it has prevented $86 million in waste from happening.