E. coli outbreak in US and Canada linked to lettuce
Two people have died as a result of an outbreak of E. coli which has stretched between Newfoundland and Labrador on Canada's eastern coast to the US state of California, 4,500 kilometres south west.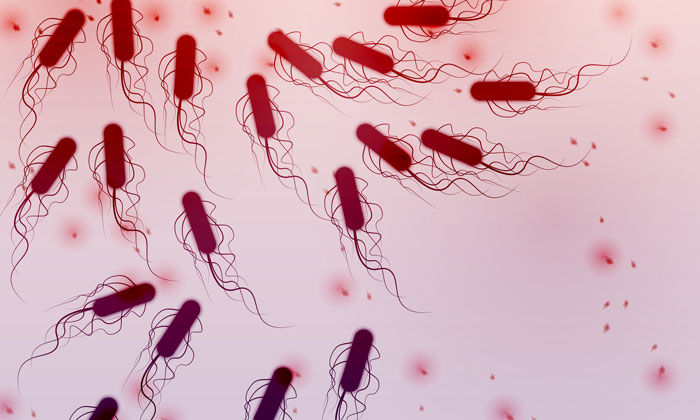 OUTBREAK: E. coli symptoms include vomiting, diarrhoea and blood in faeces
More than 50 people in the USA and Canada have been taken ill with E. coli in an outbreak linked to romaine lettuce.
The US Centers for Disease Control and Prevention (CDC) and the Public Health Agency of Canada have issued statements about the outbreak. In the USA, 17 illnesses have been reported across 13 states across the country from New Hampshire to California. In Canada, there have been 41 cases reported, contained to the eastern provinces of Ontario (8), Quebec (14), New Brunswick (5), Nova Scotia (1), and Newfoundland and Labrador (13). One death has been reported in the USA and another in Canada. A further 17 were hospitalised in Canada.
It started on November 15 and the last reported case so far was on December 8. In Canada, the 73 per cent of the sufferers were female and ranged between three and 85 years of age.
The CDC said that because the strains of E. coli across sufferers were genetically similar it was 'likely' they shared the same source of infection.
Though it said that in the USA, the investigation was still is ongoing, the Public Health Agency of Canada had identified a likely source in romaine lettuce.
Its statement released on December 28 said: "Most of the individuals who became sick reported eating romaine lettuce before their illnesses occurred. Individuals reported eating romaine lettuce at home, as well as in prepared salads purchased at grocery stores, restaurants and fast food chains.
"The Canadian Food Inspection Agency is working with public health officials to determine the source of the romaine lettuce that ill individuals were exposed to. As part of the food safety investigation into the source of contamination, the Canadian Food Inspection Agency is testing romaine lettuce for the presence of E. coli. At this time, no source of contamination has been identified. There is no evidence to suggest that provinces in western Canada are affected by this outbreak."
Related topics
Related regions