'Clean meat' start-up partners with Germany's biggest chicken company
A firm that grows clean meat meat from samples harmlessly extracted from live chickens has raised $3 million in seed funding.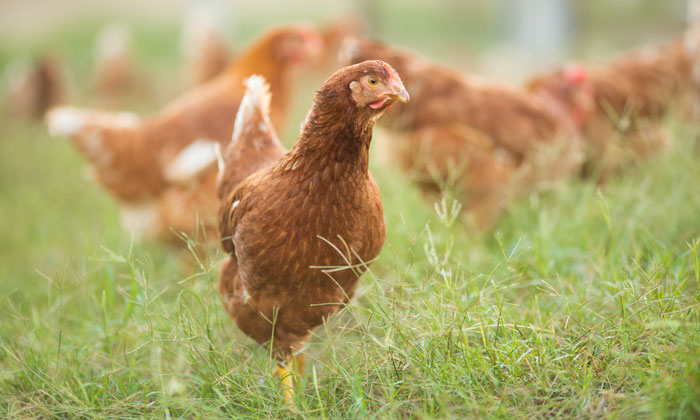 SuperMeat, an Israeli biotech and food-tech start-up, announced yesterday (January 2) that it had amassed $3 million in funding and formed a strategic partnership with PHW-Gruppe, one of Europe's largest poultry producers.
The funding was awarded through the US capital fund New Crop Capital and venture capital firm Stray Dog Capital.
Both firms are openly committed to investing in more sustainable food systems, and have previously backed big names in the alternative protein field such as Beyond Meat and SunFed.
This new round of funding comes on the heels of the Indiegogo campaign which raised $230,000 in pre-orders for SuperMeat's clean meat products. 
The company professes its process, which painlessly extracts cells from live chickens that is then grown to produce chicken cuts, puts an end to the industrial need to mass produce animals for slaughter, while eliminating exposure to animal waste and food-borne illnesses.
Commenting on the new partnership with SuperMeat, PHW-Gruppe's CEO Peter Wesjohann said: "We at PHW have time and again left the beaten path in conducting our business. This approach not only facilitates the development of best-in-class animal welfare concepts in our core poultry business, but will also lead to the strengthening of our vegan product portfolio, confirming our leading role in the global consumer trend towards a cleaner, more protein-rich diet.
"The equity investment in SuperMeat is evidence of our forward-thinking strategy. SuperMeat is consistent with our pursuit to provide Europe with sustainable, clean foods– we do not see this transaction as a financial investment but rather as the beginning of a long-term strategic partnership.
"We look forward to working together with SuperMeat and are committed to supporting the company in its research and development, as well as the strategic positioning of its products in the European market. Our R&D, marketing and distribution expertise will contribute to the success of this exciting and promising company — thereby contributing to the development of cultured meat."
"We're proud that SuperMeat is at the forefront of the rapidly-evolving clean meat industry," said Ido Savir, co-founder and CEO of the company. "Our team is comprised of a diverse group of top-tier scientists, food engineers and chefs, working together with the best production experts from the pharmaceutical industry to create a new generation of meat products that are sustainable, cost-efficient, animal-friendly, and of course – delicious. We are proud to partner with a top-tier meat producer like PHW; this partnership will enable us to bring to market a revolutionary new generation of tasty, sustainable meat products throughout Europe and beyond."
Related topics
Related organisations
Related people