Unilever sells spreads business for €6.8 billion
Household names like I Can't Believe it's Not Butter and Flora have been bought up by American global investment firm KKR.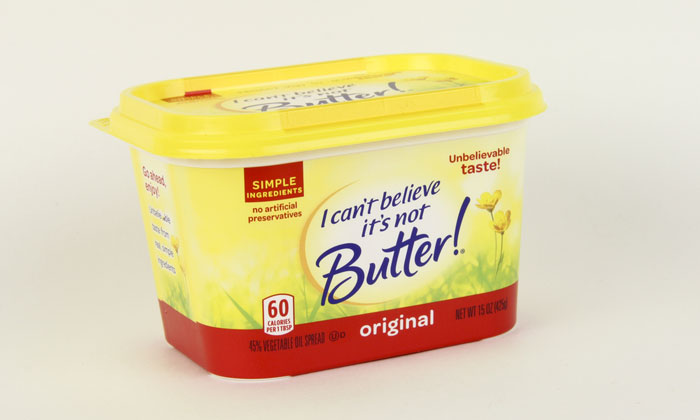 WIDESPREAD: Unilever's spreads business operates across 66 countries around the world
Consumer goods giant Unilever has sold its global spreads business for nearly €7 billion in a binding agreement with Kohlberg Kravis Roberts (KKR).
The deal means that KKR will take over brands such as Becel, Flora, Country Crock, Blue Band, I Can't Believe It's Not Butter, Rama and ProActiv.
In 2016 Unilever's spreads business had a turnover of €3,032 million, EBITDA (before any carveout adjustments under new ownership) of €680 million, and assets of €1,108 million.
Paul Polman, CEO of Unilever said "In April of this year we set out our 2020 programme to accelerate sustainable value creation. After a long history in Unilever we decided that the future of the Spreads business would lie outside the Group. The announcement today marks a further step in reshaping and sharpening our portfolio for long term growth. The consideration recognises the market leading brands and the improved momentum we have achieved. I am confident that under KKR's ownership, the Spreads business with its iconic brands will be able to fulfil its full potential as well as societal responsibilities."
Nicolas Liabeuf, CEO of Spreads, who will continue to lead the business, added "There is a positive momentum in the performance of the Spreads business and we are excited about continuing this journey with KKR. We are confident that our business and the entrepreneurial spirit of our people will thrive further under new ownership."
Johannes Huth, Head of KKR EMEA said: "The strength of the portfolio of consumer brands in Spreads provides a firm foundation for future growth. We look forward to deploying our global network and operational expertise to support the business's growth ambitions, while continuing to follow Unilever's responsible sourcing policies, including working towards the goal of sourcing 100 per cent sustainable palm oil by 2019."
The investment is being funded by both the European and North American private equity funds of KKR.
The offer is subject to certain regulatory approvals and employee consultation in certain jurisdictions. Completion is expected mid-2018. Unilever intends to return the net cash realised to shareholders, unless more value-creating acquisition alternatives arise. The transaction constitutes a class 2 transaction for the purposes of the UK Listing Rules. Further information about Unilever's Spreads business is provided below.
Related topics
Related organisations
Related people