Smart packaging trend provokes speculation of growth in sachet market
A taste for greener, smarter and less wasteful packaging is spurring the sachet market – especially in the Asia Pacific region.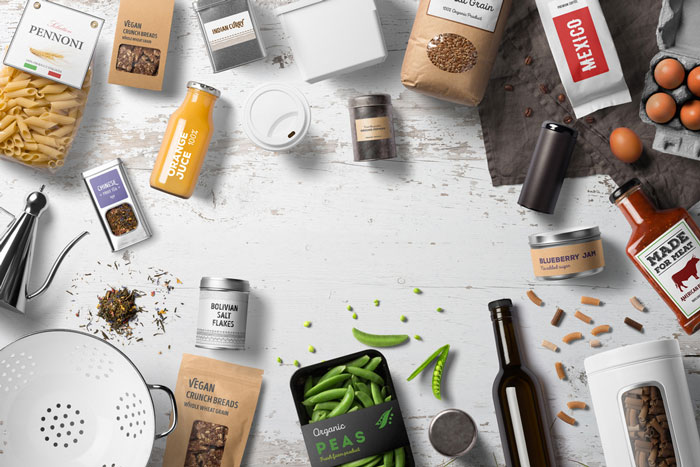 BRAVE NEW WORLD: Food packaging is changing
A report has predicted a 30 per cent growth in the worldwide sachet packaging market by 2021.
Research and Markets' research estimates a compound annual growth rate (CAGR) of 6.46 per cent.
It claims that the latest trend sweeping the market and inspiring its growth is active packaging.
This is described as packaging that has functions beyond the inert passive containment and protection of food.
In the context of the report, this refers to emitting sachets. These absorb oxygen and emit carbon dioxide.
It says that oxygen scavengers and desiccants were the most commonly used types of active packaging, with 1,500-2000 million units of the former and 2,000-2,500 million units of the latter used every year.
The annual growth in these fields was 15 to 17 per cent from 2013 to 2016. After them came drip control pads which reduce humidity in for dry goods. These sold between 800 million and 850 million every year and grew 42 per cent from 2013 to 2016.
Green packaging has also been a major growing area of this the food packaging market. The Asia-Pacific region is seeing this trend ballooning with consumers and producers focusing on cutting the amount of packaging used.
And sachets are greener. Powdered drink sachets consume anywhere between 0.54 and 2.90 fewer mega joules of energy per 8 oz. container than the manufacturing of comparable plastic bottles/caps, glass/metal bottles/caps, and aluminium cans.
The report also states that one of the major factors hindering the growth of this market is the shortage and rising cost of raw materials. From the rising energy costs to sudden fluctuations in raw material price levels, unexpected obstacles are destabilising supply chains and making it difficult for manufacturers to remain in the black. With supplies of many raw materials becoming difficult to secure, commodity price volatility impacts manufacturers who must either absorb additional costs, find new ways to alleviate the expenses or pass price increases to customers.