Evidence says data sharing vital to maintain animal welfare post-Brexit
A new report by the influential House of Lords EU Energy & Environment Sub-committee on post-Brexit animal welfare issues includes evidence from Agrantec Ltd, the Bristol-based specialist in data management and traceability software for food producers and processors.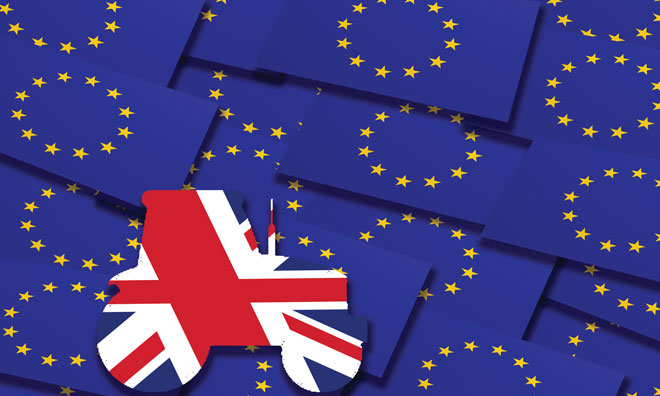 The report explores the implications of Brexit for farm animal welfare and suggests the steps the Government should take to protect food safety once we leave the EU; an issue highlighted by recent concerns about the possibility of chlorine-washed chicken being imported under any future trade deal with the USA.
Martin Coates, Agrantec's Managing Director said, "We have to acknowledge that, once we leave the EU, the likelihood of differing – possibly lower – levels of animal welfare, poses a potential increase in risk in the food supply chain.
"The key to providing consumers with the reassurance they need about the provenance and quality of their food lies in producers and processors sharing their data so that everyone can see where it comes from and how it has been treated and processed. As a company, we are committed to promoting best practice in the food industry. Brexit represents an opportunity to do just this in relation to data sharing which, in turn, enables food safety and animal welfare to be assured, ultimately providing consumers with the information they need to make the choice on what food, farming methods and ethical standards they would like to buy into."
Agrantec specialises in helping food businesses gather, collate and share food supply chain data in a way that simplifies their administrative burden and saves them time and money. Martin Coates commented, "Brexit means that this is a good time to take a long hard look at how we can improve our agriculture, animal welfare and food safety and tailored agricultural software can help.
"While it may seem to be complicated, it really is cheap and simple to achieve. The information needed is relatively light, electronically cheap to gather and straightforward to share along the supply chain; ultimately being made available to the consumer. What's more, data integrity can be confirmed, and every transaction can be checked for authenticity, thus creating a completely transparent food supply chain."
Agrantec's NotaZone food traceability and data management software makes it simple to store and track production records, including distribution and safety processes, down through the food supply chain. The system also includes the option to produce a special FollowthisFood label as part of the packaging of the final product on supermarket shelves. Simply scanning the label with a smartphone will reveal the complete history of the product, right back to the source animal, farm or field.
"The Lords report states that the UK has some of the highest farm animal welfare standards in the world" concludes Martin Coates "and UK producers are rightly proud of these standards. There is cross-sector support for maintaining high levels of farm animal welfare after Brexit and we need to look at a range of solutions if we are to achieve the best outcome for food producers and consumers."
Related topics
Related organisations
Related regions