Reading it right on novel foods
On 1 January 2018, Regulation (EC) No. 258/97 on novel foods and novel food ingredients will cease to apply, and Regulation (EU) No. 2015/2283 on novel foods will take its place. Although the incoming Regulation 2015/2283 has the same 'cut off' date of 15 May 1997 for defining a novel food, it brings in some changes to the authorisation process and classification categories of novel foods.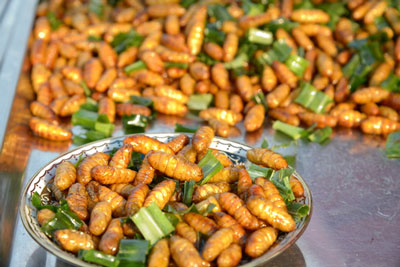 Expert speakers will meet on 27 September 2017 in London to discuss the implications of these changes such as the points expected to be of priority in future reviews of novel foods and the potential effects of Regulation 2015/2283 on certain food categories already present on the market, with the status of insects and insect-derived products discussed as an example.
Francesca Lotta, Associate, Bird & Bird, will deliver a stimulating presentation entitled 'Authorising edible insects under the new novel food regulation.' Francesca advises companies from Food and Beverage on regulatory requirements for innovative products, such as novel foods, food supplements and nutraceuticals. She is also gaining a reputation as edible insects' legislation expert, advising food and feed companies.
Webinar: eBook: Thermo Fisher Scientific Food Integrity Collection 2017
Over the course of the year Thermo Fisher Scientific have provided expert comment on a whole swathe of issues including food fraud, origin testing and labelling regulations. This collection also provides access to Thermo Fisher's Food Authenticity webinar series for 2017, where experts delve into olive oil characterisation, gelatin speciation, honey and chromatography, and more.
Other confirmed speakers include:
Don't miss our new Food Waste conference!
This event pioneers the conversation on issues relating to food waste, from legislation to packaging and household trends. It will also equip delegates with the strategies and techniques for measuring, monitoring and analysing supply chain to identify areas of food wastage.
Ruth Willis, Food Standards Agency
Mark Ramsden, ADAS Digital
Sam Jennings, IFST Food Law Group member and organiser of the event said: "If you would like a better perspective of the incoming new novel foods Regulation, you should find this event useful and a worthwhile way to spend half a day!"
For more information about the event and to book your place, please go to http://www.ifst.org/events/reading-it-right-novel-foods
Related topics
Related organisations