NOAH: We need the government to safeguard the welfare of UK's farm animals
NOAH has released its animal health manifesto ahead of the General Election on 8 June.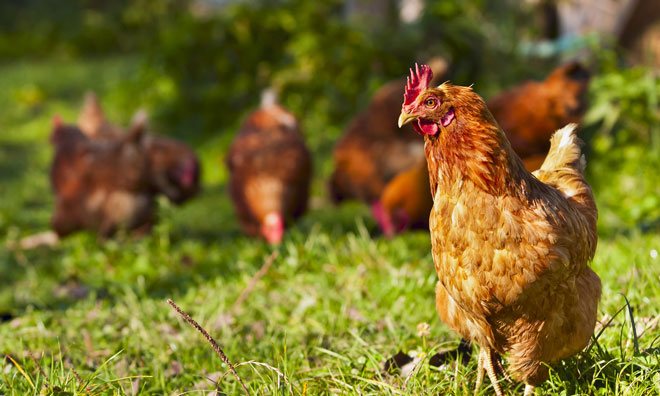 With Brexit in the spotlight, the manifesto highlights what is needed for the UK to secure a future as a global centre of excellence for animal medicines and why the UK animal medicines industry is important to society and the economy. Candidates across the country, if elected, are called to:
Make sure the important role of animal medicines is recognised and our sector's needs included in our Brexit negotiations
Support incentives to develop innovative treatments and better diagnostics, and to ensure prescribers, farmers and pet owners retain access to a full range of animal medicines
Ensure  decisions about the animal health sector are based on evidence and science
Dawn Howard, chief executive, NOAH, said: "Our industry underpins so much that is valued in British society. The production of food from healthy animals on UK farms; our relationship with the pets that share 44% of British homes – in everything we and our members do at NOAH, we aim to improve the lives of animals through encouraging responsible farming and pet ownership and promoting the safe and responsible use of medicines.
Webinar: eBook: Thermo Fisher Scientific Food Integrity Collection 2017
Over the course of the year Thermo Fisher Scientific have provided expert comment on a whole swathe of issues including food fraud, origin testing and labelling regulations. This collection also provides access to Thermo Fisher's Food Authenticity webinar series for 2017, where experts delve into olive oil characterisation, gelatin speciation, honey and chromatography, and more.
"As we leave the EU, it is so important that Government ensures that what our sector needs to continue to provide the tools to allow our sector to thrive in the UK is included in Brexit negotiations.
Don't miss our new Food Waste conference!
This event pioneers the conversation on issues relating to food waste, from legislation to packaging and household trends. It will also equip delegates with the strategies and techniques for measuring, monitoring and analysing supply chain to identify areas of food wastage.
"All of our animals – whether pets or farm animals – have a right to the most appropriate treatment if they become sick, to reduce their suffering, to protect their health and welfare and to ensure they can continue to provide companionship or produce safe, nutritious food. This manifesto aims to raise awareness of the issues and encourage support among our future Members of Parliament."
Related topics
Related organisations
Related regions