National drinks company looks to increase output by 500%
Iced drinks company, Polar Krush have experienced unprecedented growth in the past 12 months.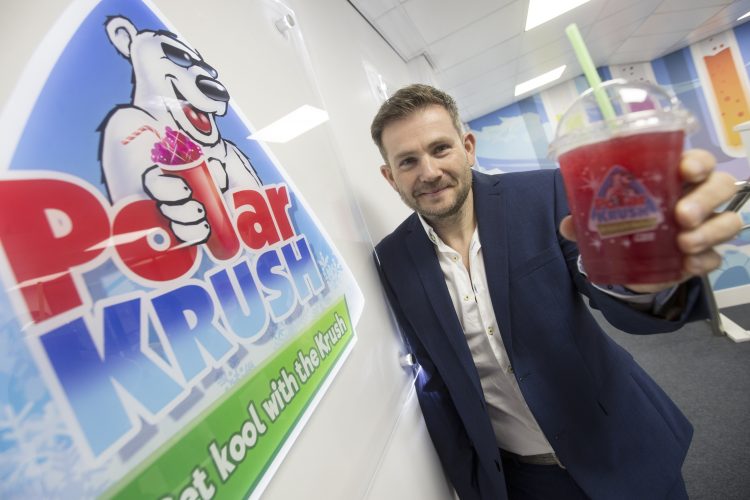 Now the business is looking forward to another exciting year as they prepare for a full factory refit, recruitment drive and a variety of new product launches, including a sugar free option.
The Polar Krush factory, based in Ashington, is currently undergoing a major factory refit which will enable the team to increase their output by 500%. The new factory will be unveiled in June and will also welcome local school groups behind the scenes with the aim of helping local children to better understand how a large business works in a fun and engaging way.
There is nothing glacial about Polar Krush's success. Established in 1998, the company has grown into a nationally recognisable family brand, loved by families both in the UK and overseas. Serving over 15 million cups each year in the UK alone, the company also supply machines and juice drinks to several countries around the world. Customers include cinemas, bowling alleys, leisure centres, ice rinks, food courts, holiday and theme parks, shopping centres, schools and independent retailers.
The factory has created 20 new jobs for the North East in the past two years.
Polar Krush Founder, Paul Goldfinch said, "This is a really exciting time for the team at Polar Krush. Over the next 12 months we will be creating more jobs, investing in the wealth of local talent and expertise as well as developing our national and international brand, which already has a loyal cult following."
The Polar Krush create their bold, eye-catching drinks range using natural colours and flavours The company is currently the only major manufacturer in the UK to use both natural flavouring and colours, while still achieving the fun, bright colours that families know and love.
Paul continued, "We have been supplying iced drinks in the UK for almost 20 years and we have always prided ourselves on creating a range that is made with natural flavours and natural colours, offering a customers a refreshing experience with none of the nasties. Our products have always added a burst of colour to family outings and this year we are pleased even more people can enjoy our tasty range of flavours."
In 2016 Polar Krush saw an 62% increase in sales in the UK alone, coinciding with the reported rise in revenue across the leisure industry as more British families choose to 'staycation' rather than holiday abroad.
Already a familiar brand in Europe, Polar Krush have also set their sights further afield with plans to expand into the Middle East within the next twelve months.