Divine Chocolate announces Dividend for its farmer owners in Ghana
Divine Chocolate, the leading international Fairtrade company, has released its 2016 figures that include dividends for its Ghanaian farmers…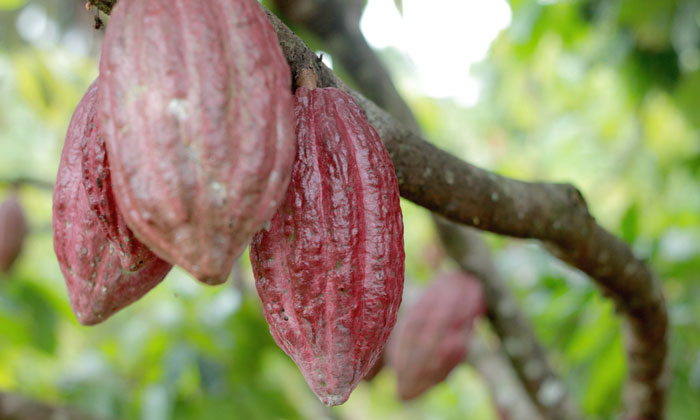 Divine Chocolate, the leading international Fairtrade company, has released its 2016 figures.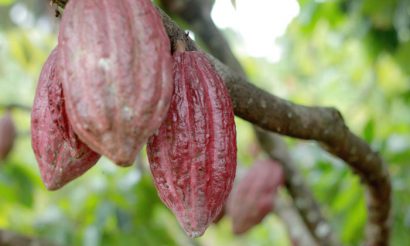 Having just attended the company's AGM in Ghana, Divine can now also announce the distribution of a Dividend, the largest part of which goes to the farmers of the Kuapa Kokoo co-operative in Ghana, as 44% shareholders in the company.
This comes following New Food's exclusive report on Barry Callebaut's ethically-responsible approach to cocoa sustainability.
Divine Chocolate Chair, Jamie Hartzell, said: "Profit for the year was up 38%….This means we can again pay a Dividend to our co-owner Kuapa Kokoo, the largest cocoa farmers' co-operative in the world. 
This in addition to the 882 tonnes of cocoa beans purchased from Africa, all with a Fairtrade premium paid to farmers of $200 a tonne."
The Divine Chocolate AGM, which was held this month at Kuapa Kokoo's headquarters in Kumasi, Ghana, also ratified the arrival of two new Board members.  David Croft was instrumental in leading the Fairtrade strategy at Co-op and in converting Cadbury's to Fairtrade and is now Global Sustainable Development Director at Diageo. 
Cheryl Pinto is Values Led Sourcing Manager at Ben & Jerry's, another Fairtrade champion with Fairtrade certification across its entire product range.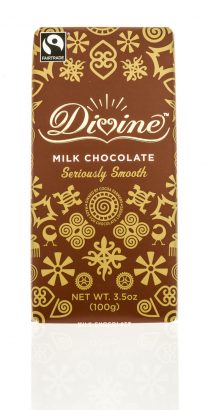 Divine Chocolate Group CEO, Sophi Tranchell MBE, says:
"We have been very lucky to have had shareholders over the years who are 'patient investors', supporting Divine's values and mission, and board members who bring very vital industry knowledge, experience and networks to our business. 
We are delighted to welcome David and Cheryl, who know Divine well, and bring invaluable expertise to our Board."
The Annual Report describes how Divine is addressing a world context where both companies and countries are being called upon to meet the UN's Sustainable Development Goals.  The year brought continued creative engagement with consumers both in UK and USA, and excellent new business successes in the States, while ensuring maximum impact, through several initiatives, for farmers in Africa.
Looking to the future Sophi Tranchell adds:
"At Divine we will be reviewing our business to see how we can improve our practices to contribute towards the Sustainable Development Goals. 
Our recent certification as a B Corp is one demonstration of this, and we will particularly continue to champion the work that Kuapa Kokoo has done to empower women and improve the income of its members. 
We will work with others in the Fairtrade community to ensure the definition of sustainable cocoa includes sustainable income for smallholder farmers, and continue to demonstrate what doing business differently really means."
Divine's latest business news comes as the company embarks on a major campaign for Fairtrade Fortnight focusing on highlighting and celebrating the role of women in the world of chocolate – the women who grow the cocoa, and the women who enjoy chocolate as their favourite treat.
Related topics
Related organisations
Related regions