New 3D sweetener to reduce sugar in your coffee
Lampados International Ltd. will launch Liteez, a next-gen sweetener, at the ISM show in Cologne later this month…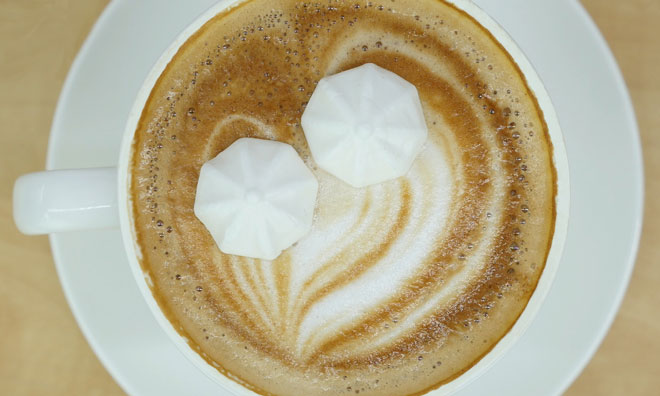 Lampados International Ltd. will launch Liteez, a next-gen sweetener, at the ISM show in Cologne later this month.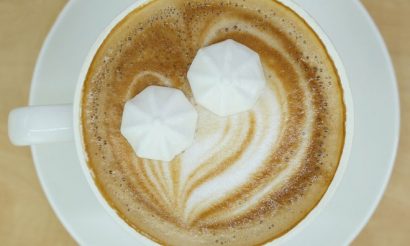 This new sweetener delivery system, shaped like a meringue, is egg-free, sugar-free, and vegan. 
"The idea was to craft a whole new concept for a healthier, tasty, and indulgent sweetener–to simply create a new experience for coffee and tea or as a casual snack," says Noam Kaplan, CEO of Lampados.
This patent-pending vegan meringue kiss is a plant-based snack, free from allergens such as eggs, gluten, lactose, or nuts, and contains only six simple ingredients. "Many consumers crave something sweet both in and with their coffee," notes Kaplan. "Our new kiss fulfills both needs for a delicious, low-cal sweetener or as an indulgent dessert, without compromising on taste and while helping with weight management."
"The real challenge was to create a tasty meringue kiss without eggs or sugar — two common indispensable ingredients for making a baked meringue, and that provide its texture, shape and taste," explains Kaplan. "In Liteez, the fibers create the texture, yet it is stable and crunchy with great flavor."
Liteez was developed in collaboration with Practical Innovation, Israel, an award-winning global innovation company. "Our mission was to help a traditional sweetener company make a completely novel product that takes the concept of sweet indulgence to a unique level," explains Tal Laizer, CEO of Practical Innovation. "This is not just a new sweetener but an entirely new look & feel?a complete 3D flavor experience."
Liteez uses a vegetable protein that has the ability to foam like eggs to help create the desired kiss texture and form. Sugar's functionality is replaced with prebiotic fibers to form a stable foam and maintain the kiss shape, while being highly soluble in hot drinks, such as coffee or tea.
"We hear a lot about sugar tax and sugar reduction. At the end of the day, consumers seek healthier sweetening choices, but they don't want to skip indulgent experience," adds Kaplan.
Lampados Ltd., a family-owned company, was founded in 1975 by Menny Kaplan. The manufacturing plant traditionally specializes in tabletop sweeteners and health products such as sugar-free syrups. CEO Noam Kaplan joined the company in 2009. Following substantial technology development and investment in plant facilities, including new equipment and automatic packaging systems. The manufacturing site has BRC Grade A certification.
Related topics
Related organisations