Mars teams up with Alibaba to improve e-commerce food safety
Posted: 1 July 2016 | Victoria White, Digital Content Producer | No comments yet
Leveraging Alibaba's ecosystem, Mars will also establish an integrated online and offline business model to expand its reach in China…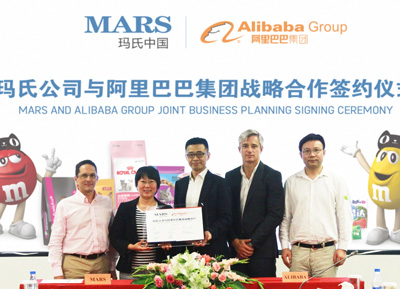 Mars has partnered with the world's largest online and mobile commerce company, Alibaba Group, to enhance e-commerce food safety and improve standards in online food shopping.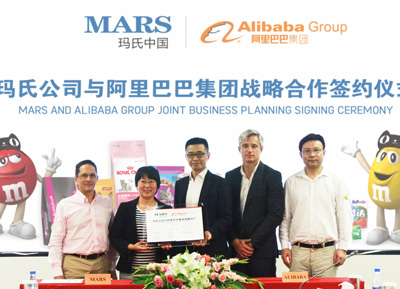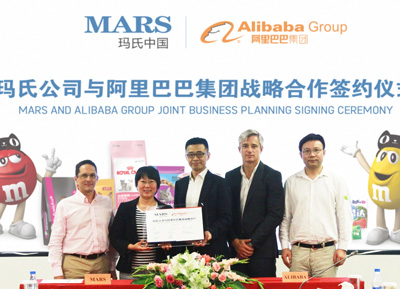 Mars' Global Food Safety Centre (GFSC) will work with Alibaba to enhance food safety management, promote consumer education and share the latest scientific research findings with industry stakeholders. The Centre is known for its world class scientific research and has supported food safety education for children in China. Through this partnership, it will bring the world's leading food safety management research resources to bear for consumers shopping online.
Jet Jing, Vice President of Alibaba Group, commented: "Alibaba and Mars share a common commitment to improving safety standards, quality monitoring, and consumer awareness in China."
Mars to leverage Alibaba's ecosystem to expand its reach
Leveraging Alibaba's ecosystem, Mars will also establish an integrated online and offline business model to more effectively serve its hundreds of millions of consumers in China.  All of Mars' brands in China will be available on all the e-commerce company's platforms including Tmall.com and Rural Taobao.
Mars has said it will utilise the online giant's marketing services, media properties, mobile reach, big data and consumer insights to directly engage with its consumers. Alibaba's supply chain management and logistics network will also help expand Mars' efficiency and reach.
Prior to forging this official strategic partnership, many Mars brands have already been very successful on Tmall. In April this year, Snickers and TFBoys, a popular boy band in China, cooperated on a marketing campaign. In just three days, it achieved almost the whole year's sales of 2015. Based on targeted advertising with Alibaba's big data analysis, the campaign enabled Mars to achieve an ROI which outpaced the average of other brand campaigns in the snack category on Tmall. 
Commenting on the collaboration, Cecilia Li, Vice President and Managing Director of Wrigley China, a subsidiary of Mars, said: "Alibaba is a significant strategic partnership for Mars, as this relationship demonstrates Mars' principles of 'Quality' and 'Mutuality'."
Related topics
Related regions