Barry Callebaut switches to fully segregated palm oil in two fillings
Barry Callebaut has switched the production of two of its most popular fillings from RSPO mass balance to RSPO fully segregated palm products as of January 2016…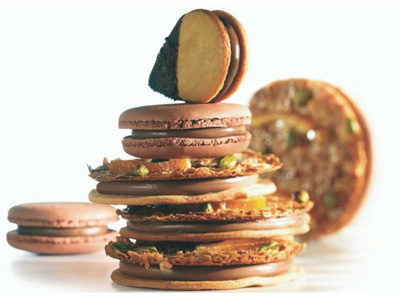 The Barry Callebaut Group has switched the production of two of its most popular fillings for bakery and confectionery products from RSPO mass balance to RSPO fully segregated palm products as of January 2016.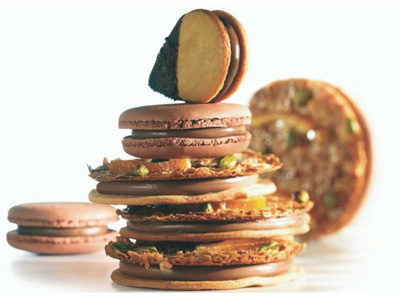 With this sustainable approach, the company aims to lead the confectionery market in offering fully traceable solutions to its customers.
Webinar: eBook: Thermo Fisher Scientific Food Integrity Collection 2017
Over the course of the year Thermo Fisher Scientific have provided expert comment on a whole swathe of issues including food fraud, origin testing and labelling regulations. This collection also provides access to Thermo Fisher's Food Authenticity webinar series for 2017, where experts delve into olive oil characterisation, gelatin speciation, honey and chromatography, and more.
Crema dell'Artigiano is one of Barry Callebaut's lines of ready-to-use fillings and toppings with an intense chocolate or nut flavour. Tintoretto is a range of confectionery fillings with a creamy mouth feel. This move constitutes another step in expanding the company's use of fully segregated RSPO palm oil, after its 2013 announcement to source RSPO segregated palm oil for European operations and its 2014 switch of its CBE-chocolates to RSPO segregated.
Don't miss our new Brexit conference!
This unique event will help you address the impact on your business of the UK's exit from the EU, with presentations from Brexit thought-leaders, peer networking, debate and discussion.
Segregation ensures that certified palm is physically kept apart throughout the supply chain and is hence physically present in the end product.
Commenting on the announcement, "The demand for sustainable food products continues to grow, and more customers are requesting traceable ingredients. With this move to fully segregated RSPO palm oil, we are taking another step in meeting customers' needs while supporting sustainable agriculture in equatorial regions."
The Barry Callebaut Group has said it is committed to making its supply chain more sustainable, primarily in cocoa farming but also in its sourcing of palm oil and other ingredients. Barry Callebaut has been an approved member of RSPO since 2011 and has joined leading industry initiatives in 2015 to improve its supply chain. The company has also published sustainable sourcing policies for all its main ingredients.
Related topics
Related organisations
Related industry sectors