Barry Callebaut to acquire assets of American Almond
The Barry Callebaut Group has signed an agreement to acquire the customer portfolio, brands, recipes, and manufacturing equipment from American Almond…
The Barry Callebaut Group, a leading manufacturer of high-quality chocolate and cocoa products, has signed an agreement to acquire the customer portfolio, brands, recipes, and manufacturing equipment from nut products manufacturer American Almond Products Co., Inc.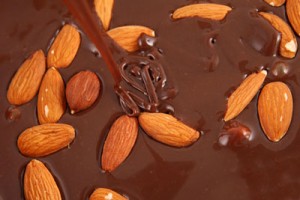 American Almond is known as a leader in the US in artisanal nut-based ingredients, producing a variety of high quality products focusing on professional customers in the chocolate confectionery, pastry, bakery, ice cream and beverages markets. American Almond manufactures about 2,000 tonnes of nut specialities a year and generated sales revenue of approx. USD 15.9 million in 2014.
American Almond acquisition opens up new growth opportunities in the nut-based ingredients sector
The transaction with American Almond underlines Barry Callebaut's strategic intention to further grow in adjacent ingredients products. In a similar step, the Barry Callebaut Group acquired Spanish company la Morella nuts early 2012, becoming a leader in nut-based ingredients in Europe. Nut-based products are highly complementary to chocolate with customer demand growing fast. After the integration of American Almond into Barry Callebaut's business Region Americas as of 1 August 2015, both the Group's Gourmet and Food Manufacturers' customers in North America will benefit from a significantly broadened specialities products portfolio.
Dave Johnson, CEO and President Americas of the Barry Callebaut Group, commented, "American Almond's business fits perfectly with our overall strategy to further strengthen our market position in adjacent ingredients products for both our Gourmet & Specialities and Food Manufacturers Products business. The acquired business will significantly broaden our product portfolio and open up attractive new growth opportunities as it complements our chocolate and cocoa product offerings."
Vic Frumolt, President and CEO of American Almond, said, "We are thrilled with the enormous growth opportunity for American Almond and for our customers as we become a strategic part of the Barry Callebaut Group and take full advantage of the many new product development, sales and distribution resources they have."
Related topics
Related organisations