Brie-lliant! Wisconsin cheese producers star at national competition
Dairy producers in Wisconsin continue to dominate the sector, as scores of cheese producers picked up awards in American Cheese Society Judging Competition.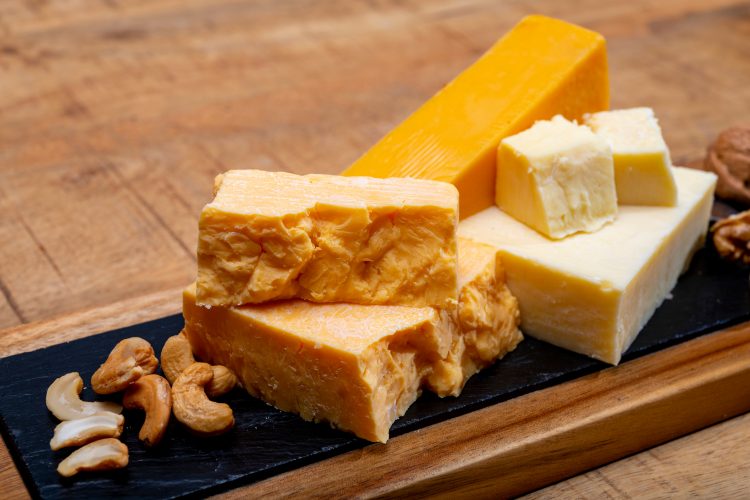 Wisconsin is famous for its cheese producers
Wisconsin cheese, butter and yogurt makers exerted their dominance in the US dairy sector, bringing home more than one-fourth (26 percent) of all awards at the 2022 American Cheese Society Judging and Competition in Portland, Oregon – twice the awards won by the next closest competing state.
In total, Wisconsin dairy producers earned 27 first place awards, 33 second place and 30 third place, with 28 different producers in total winning awards.
The 2022 ACS competition included 1,387 entries from 196 companies. Awards are given to cheeses and cultured dairy products "which have achieved technical excellence and exhibit the highest aesthetic qualities". 
"We are incredibly proud of the artisanship and innovation within the Wisconsin dairy community. Wisconsin's dairy heritage is evident in every wedge of cheese, stick of butter and cup of yogurt they make," said Chad Vincent, CEO of Wisconsin Cheese and Dairy Farmers of Wisconsin.
"With access to the world's best milk and cheesemaking traditions dating back to before Wisconsin was a state, our cheesemakers never stop obsessing, creating and recreating to craft award-winning products." 
Among the winners from Wisconsin were Marieke Gouda of Thorp with nine awards, Schuman Cheese of Turtle Lake with seven awards, Widmer's Cellars of Theresa with seven awards, The Artisan Cheese Exchange of Sheboygan with five awards, BelGioioso of Green Bay with four awards, Crave Brothers of Waterloo with four awards, Cedar Grove of Plain with three awards, Hook's Cheese of Mineral Point with three awards, Nasonville of Marshfield with three awards, Prairie Farms of Shullsburg with three awards, Ron's of Kewaunee with three awards and Sartori of Plymouth with three awards.
This is just the latest chapter in Wisconsin's proud cheesemaking history. Dating back to the 19th century when European immigrants settled in the Midwestern state, Wisconsin remains the largest cheese-producing state in the US, and is the only state in the US which offers a Master Cheesemaker certification programme. One thing is for sure, the state is living up to its "cheesehead" moniker.