Mexican food sector in store for $100 billion period of growth
A new report has predicted a healthy period of growth for the Mexican food sector, with an escalating desire for convenience food said to be behind the increase.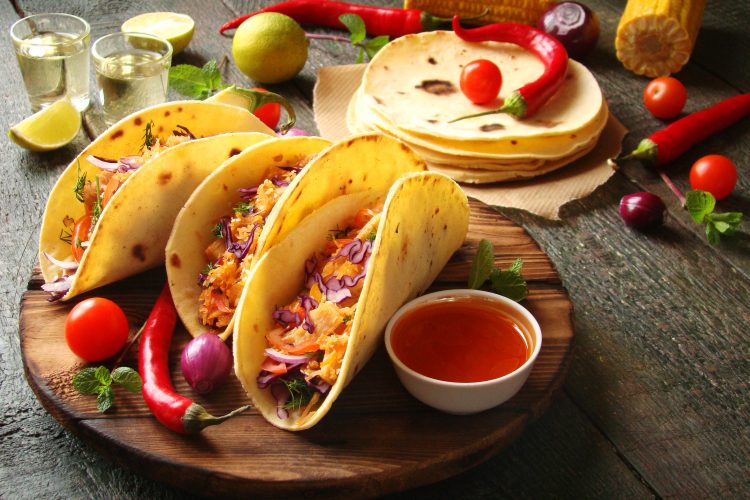 Mexican food is set to enter a period of significant growth, with market research firm Technavio predicting an increase of $113.85 billion in the period of 2021-2026 – a CAGR rise of 6.65 percent.
North America is expected to be a key market for the sector (as it is already), with Technavio predicting that 58 percent of the market's growth will be accounted for in the region during this period. Alongside North America, other areas where Mexican food enjoys a strong presence are listed as Europe, Asia-Pacific (APAC), South America, and MEA (Middle East and Africa).
In terms of specific countries highlighted in the growth report, the US and Canada are unsurprisingly featured, but perhaps interestingly, Norway, France and Finland also rank as key consumer countries.
But what's behind this optimistic forecast of growth for Mexican food? Technavio says that an increased demand for convenience food is driving the predicted $100 billion market increase. As the market research firm suggests, rapid urbanisation in recent years around the world has led to a rise in workers needing quick food on a day-to-day basis, as well as more disposable income available to consumers who may opt for quick service restaurants on their lunch break, for example.
Technavio names Chipotle and Chick-fil-A as key companies in the Mexican food space – this is maybe not a shock, as together the two quick service restaurant brands boast nearly 6,000 locations worldwide (the vast majority of which are located in the US).
Elsewhere, manufacturer Grupo Bimbo was also named as a firm to watch in the Mexican food space. The manufacturer is often cited as the largest bakery company in the world and is headquartered in Mexico City. It's perhaps no surprise that the fortunes of Grupo Bimbo hugely influence the growth of the Mexican food sector, as in 2021 the firm recorded more than $17 billion in revenue.
Related topics
Related organisations
Related regions