Food shortages in Shanghai
Citizens of Shanghai continue to face food shortages in the midst of another extended lockdown caused by an all-time high of COVID-19 cases in the city.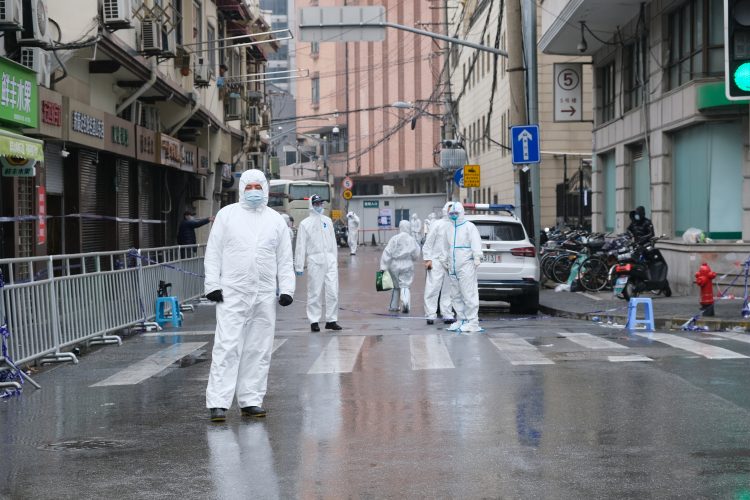 The Chinese city of Shanghai remains under a strict lockdown, which despite being set to end last week continues due to rising cases of COVID-19, resulting in many struggling with food shortages and missed meals.
Several residents of Shanghai have taken to social media to protest the issue, and to share what life is like under these stringent lockdown conditions.
As seen on Weibo: Shanghai residents go to their balconies to sing & protest lack of supplies. A drone appears: "Please comply w covid restrictions. Control your soul's desire for freedom. Do not open the window or sing." https://t.co/0ZTc8fznaV pic.twitter.com/pAnEGOlBIh

— Alice Su (@aliceysu) April 6, 2022
As people shouted, "we want supplies" from their homes, a video posted on Chinese social media platform, Weibo, shows a drone requesting them to cease protests.
Nearly all of Shanghai's 26 million residents have been confined to their homes since the start of the month, as the city aims to test, trace and quarantine those who test positive for the virus amid the spread of the highly infectious Omicron variant. Only healthcare workers, volunteers, delivery personnel and individuals with special permission are able to move freely under the "no tolerance" policy. In addition to this, almost all international flights to and from Shanghai have been halted. Many roads to the city's two airports have also been closed.
This is the largest outbreak of COVID-19 in China, according to Bloomberg, causing more problems to an already fragile economy and straining global supply chains. There were over 26,000 new daily infections reported in Shanghai on Sunday (10 April).  Residents have now been locked down for weeks, with frustration building among the population as they struggle to get access to food, medicine and other necessities.
The city's lockdown was extended indefinitely on 1 April after failing to contain infections. City officials had said lockdown would end on 5 April, leaving many residents of the Chinese city unprepared and shocked at the new enforcement.
Many locals are now having to get up at 6am in the hope of being able to order vegetables and meat online before stocks run out, according to The South China Morning Post, but most are unsuccessful and have to get by on one or two meals a day.
While Shanghai has been placed under the strictest conditions, around 193 million people in China are currently experiencing some form of lockdown, and supply chain issues have been substantial.
Unreliable deliveries of government food packages and difficulties in securing orders through shopping apps have caused residents in Shanghai to organise group buying directly from suppliers. Lucy Lu, a resident of Shanghai, told The Financial Times that she and her parents had been under full lockdown since March and had only received one food package distributed by local officials in the past 20 days. She organised a chat group to buy milk but had to cancel the order after the neighbourhood committee refused to help with couriers, citing infection risks.
And according to experts, it does not look like this will change anytime soon. "The risk of food shortage may rise…adding further pressure to the worsening global food shortage caused by the ongoing military conflict in Ukraine," Nomura Holdings Inc. economists have said, as reported by Blooomberg.
Only time will tell if these shortages and the desperation of hungry people in China will be met, but if things continue the way they are, it seems like food shortages and supply issues will continue to be a problem for the foreseeable future.
Related topics
Related regions