Yum China expands KFC menu with regional items
Yum China Holdings Inc. announced that its KFC brand is adding more traditional local dishes to its expanding menu.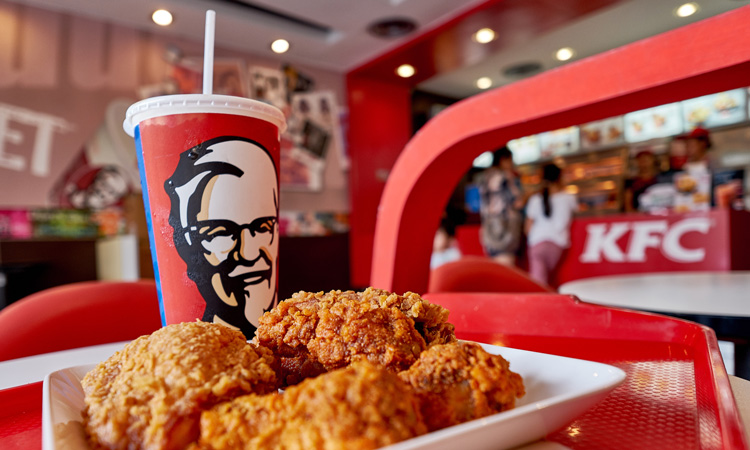 Yum China Holdings Inc., which operates China's leading restaurants, including KFC, Pizza Hut and Taco Bell brands, has announced that more regional food items will be added to KFC China's menu. The items will be available in stores throughout the country.
Over the last few years, localisation has been a focus of KFC's food innovation in China, including through the introduction of Chinese breakfast products, such as congee, pancakes, rice rolls and bean curd pudding. Yum China has also made headlines for its healthy eating initiatives implemented throughout its restaurants. 
In 2021, to support further market penetration and meet the needs of Chinese consumers, KFC launched 12 regionally inspired menu items across its breakfast, afternoon tea and dinner menus. These items included xiaolongbao (steamed dumplings) and hot dry noodles. The new additions were well-received by customers, and over one million bowls of hot dry noodles were sold within a week of launching, becoming KFC's best performing Limited Time Offer breakfast item in the past three years.
Introducing menu items that integrate elements of local Chinese food culture in different regions is helping KFC attract more customers, strengthen customer relationships and drive loyalty. 
"China prides itself on having rich and diverse food scenes. Almost every city has its own food specialties, particularly when it comes to breakfast," said Joey Wat, CEO of Yum China. "Launching regional menu items is part of our strategy to relentlessly pursue food innovation, which helps us respond to fast-changing consumer demands and keep up with the latest trends".
Selected regional menu items have been added to KFC's menu, available both in stores and via online channels. In September 2021, hot dry noodles, hulatang (hot pepper soup) and yanpi wonton were launched locally via KFC's retail channels, including the KFC Super App, and e-commerce stores.