Triscuit gives away 600,000 fruit and veg servings in Washington DC
Triscuit says it will also distribute recipes and advice to families in Washington DC so they can make the most out of the fresh produce and create nutritious meals at home.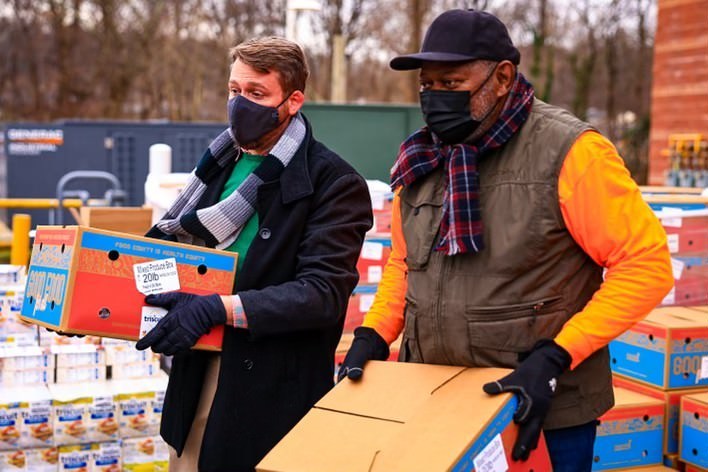 Holiday help: boxes of high-quality produce Credit: PHA
Mondelēz Triscuit brand and Partnership for a Healthier America (PHA) have announced the expansion of PHA's Good Food for All Program to bring 600,000 servings of fresh vegetables and fruits to food-insecure families in Washington, DC.
Over the next 12 weeks, the two organisations say this initiative will provide high-quality produce to 1,000 families living in Ward 8, an area that was once farmland and now has limited access to fresh food.
With additional support from Lancaster Foods, Capital Area Food Bank and Giant Food, 1,000 households in Washington DC's Ward 8 who experience food insecurity will receive a weekly box of high-quality produce that includes 50 servings of fruits and vegetables for 12 weeks – for a total of more than 600,000 servings of fresh produce.
To further address disparities within the food system and help nourish local communities, Triscuit says families will receive recipes and tips for creating easy, affordable meals at home that feature fresh produce. Ward 8, one of the lowest income Wards in DC, has limited access to fresh food. It has been found that Wards with the least access to full-service grocery stores and the highest levels of poverty and food insecurity also have significantly worse health outcomes.
"At Triscuit, we believe that access to affordable, fresh foods, including fruits and vegetables, is critical to a balanced diet, but we recognize that millions of Americans living in food deserts lack this access," said Kelsey Morgan, Brand Manager, Triscuit at Mondelēz Global LLC.
"That's why we're proud to announce our support of PHA. We look forward to working together to further address fundamental disparities within our food system, expand the impact of the Good Food for All programme to a new city and improve food equity."
Launched in 2020 to support families disproportionately affected by COVID-19, Good Food for All (formerly known as the COVID-19 Fresh Food Fund) has since grown into a national movement, providing more than 15 million servings of fresh produce to thousands of families across the country.
"We believe that there is no true health equity without food equity," said Nancy E. Roman, President and CEO, Partnership for a Healthier America.
"The Good Food for All program was created to fight food insecurity on the front-lines while creating solutions that make access to affordable, quality food a long-term reality for families in need. We are grateful for partners like Triscuit who support us in this necessary work and help us reach more families in need."