US legislators under pressure to pass home cooking laws
Districts across the US are coming under increasing pressure to accept legislation that would allow chefs to sell food cooked at home in order to make a living despite the devastation COVID-19 has caused to the food industry.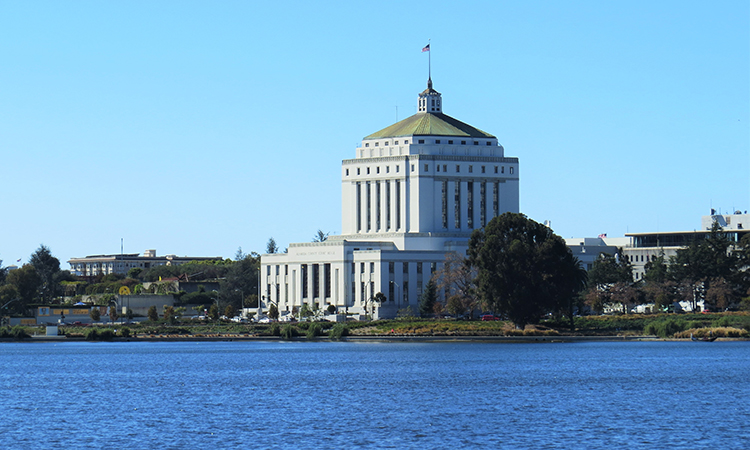 Alameda County in Oakland, California, is coming under pressure to accept MEHKO legislation
Budding home cooks will gather outside a Californian County's administrative headquarters to urge Alameda County's Board of Supervisors to opt in to California AB 626, a law which would permit the sale of home cooked food through Microenterprise Home Kitchen Operations (MEHKOs), as districts across the US come under increasing pressure to accept legislation to allow people to sell home-cooked food.
COVID-19 has battered the US restaurant and food service industries, leaving strings of restaurants shuttered and scores of food workers unemployed. Supporters say these home kitchen permits offer a path forward for economic revitalisation, creating income opportunities for people with a low-income, stay-at-home moms, and others excluded from traditional food business ownership due to high capital costs.
Alameda's vote follows major progress in passing similar home cooking laws across the US. California's Solano County and the City of Berkeley have already opted-in to AB 626 and begun accepting applications, while Utah just became the 2nd state to permit MEHKOs with HB 0094, signed into law in March 2021.
Santos Cruz, head chef and owner of the Jive Puerto Rican, has benefitted from the new legisaltion. "I'm a seasoned chef, and I've been in the food industry for over 20 years now. I got laid off last summer due to the Covid situation, and I started an endeavour to start my own business," said Cruz.
"They've allowed people like myself to legally sell food and share their passion for the culinary arts." Cruz's home restaurant operates out of Riverside County California, which accepted MEHKO legislation in January of 2019.
On Tuesday, May 4th, 2021, Alameda County votes on the same program that Riverside County approved in 2019. The vote will determine whether Alameda County chefs can legally earn money employing their culinary skills, and whether they will be given an opportunity to thrive as counties across the US inch toward economic recovery post-COVID.