Coventry-based food manufacturer pledges support to local baby hospice
Arden Fine Foods has pledged to pay for a day of care at the city's baby hospice Zoë's Place, which helps care for children suffering from life-threatening and life-limiting conditions.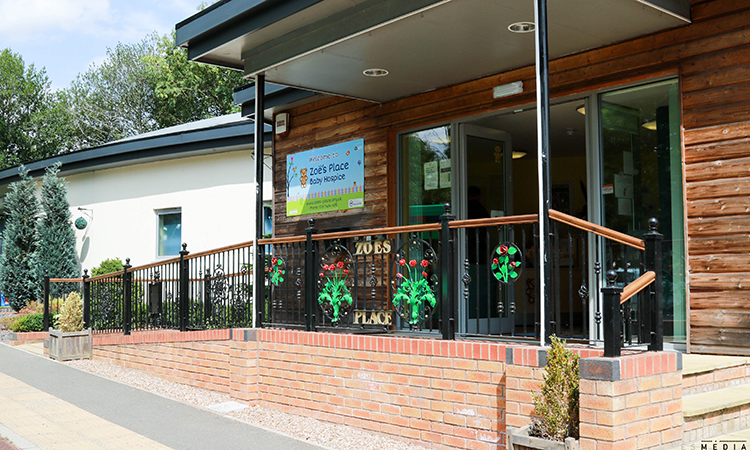 Zoë's Place Baby Hospice is calling for local businesses to 'Pay for a Day' of care at the hospice
The UK's only baby-specific hospice is calling on businesses to get involved in its'Pay for a Day' scheme
Zoë's Place Baby Hospice is launching a new 'Pay for a Day' scheme at its Coventry hospice, which is encouraging organisations across the UK to pledge to 'Pay for a Day' of care, which currently costs the hospice £3,300.
Just one of the many companies to have signed up to the scheme is Arden Fine Foods, a Coventry-based food manufacturer.
"Here at Arden Foods we are keen supporters of Zoë's Place and full of admiration for the incredible work they do in providing care and respite for children and their families with life limiting conditions," said Helen Young, Managing Director at Arden Fine Foods. 
"Taking part in 'Pay for a Day' is an honour for us and simply being able to help with providing funding for the incredible staff to do what they so love to do is just perfect.
"Zoë's Place has been close to our hearts for many years now and having visited on many occasions we simply cannot deny that a little bit of the Arden Heart is now permanently based at Zoë's. 
"Arden benefit in a very special way from our relationship with Zoë's and that is quite simply the pleasure of doing our bit as individuals and as a team."
"There is little we can do to add value to the lives of the children and their families, but if we can support the staff at the hospice then we can feel proud. 
Young was keen to stress just how important an institution Zoë's Place is for the city of Coventry, and called on fellow businesses to get behind the hospice.
"It is important that local businesses consider Zoë's Place as a charity of their choice, just as Arden did some years ago, as you really can make a difference to the lives of others, give back to those who really do need it and feel proud of yourselves. 
"The relationship we have with the team at Zoë's Place is incredibly important to us, we feel like a part of the Zoë's Family, and that is something very special to any business owner or staff member, so I really do encourage others to get involved and offer their support."
The new campaign comes in celebration of the Coventry hospice's tenth year anniversary, which the charity will be celebrating throughout the year with a series of planned events and initiatives.
The charity is aiming to secure 100 pledges from organisations by June, which, when combined, would fund at least one hundred days of care to the children it looks after throughout 2021 and beyond.
Each organisation that gets involved will be able to pay for as many days of care as they wish, whilst also having the option to choose the specific day(s) they would like their care to be provided, availability depending.
Zoë's Place Baby Hospice operates three hospices in Coventry, Liverpool and Middlesbrough, and provides palliative, respite and end-of-life care to babies and infants suffering from life-threatening and life-limiting conditions – in addition to offering support to their families.