UK gin and whisky at serious risk
Invasive pathogens have threatened the UK's gin and whisky industry, but there is hope…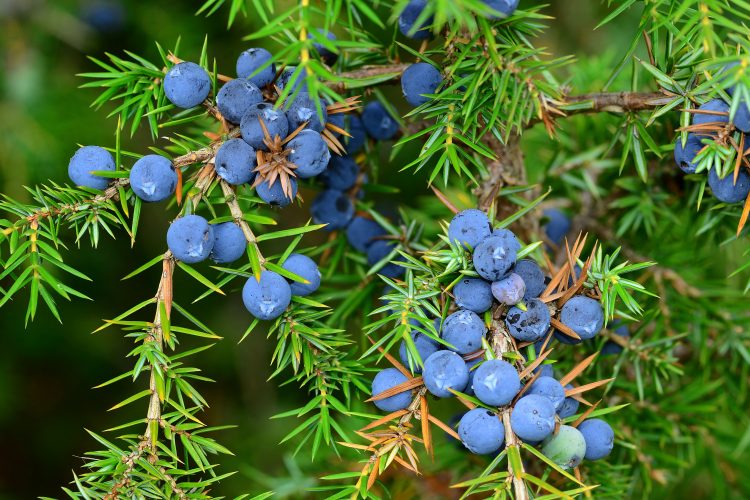 British gin is under attack from an invasive plant disease known as Phytophthora austrocedri.
The pathogen is spreading through juniper trees in Scotland which produces 70 percent of the UK's gin. Although gin can be produced from spirits derived from a wider choice of grains or potatoes, it relies on juniper berries for its traditional and distinctive flavour.
This industry is worth £3.2 billion to the UK economy, so any negative influence over barley yields could be devastating.
According to the team who ushered the warning, the disease entered British terrain via the plant trade and may have invaded juniper woodlands via well-intended planting schemes.
The pathogen lives in soil and thrives in wet environments, so juniper roots on wet sites are at particular risk.
"At a time of heightened awareness of the impact of epidemics on human health, we must also remember that disease has a huge impact upon plant health," cautioned Professor Sarah Gurr from the University of Exeter and a collaborator on the study.
Whisky under threat
And there's more bad news…whisky is at equal risk. This popular drink's taste and quality relies on healthy barley crops to produce big, bold grains that malt well and produce high levels of alcohol. Sick crops reduce yields and result in shrivelled grains. Ramularia, a stealthy fungal disease, has grown in severity over the last 10 years. This pathogen is able to avoid the barley plant's normal defence mechanisms. Moreover, mutations have developed resistance to fungicides, meaning that barley is in serious jeopardy.
How can we help gin and whisky?
Fortunately, there is hope for both of these tipples. Researchers in Scotland have discovered that some junipers are resistant to P. austrocedri. It is therefore possible that natural regeneration will allow these conifer populations to recover over time.
The researchers have also highlighted ways in which the public can help alleviate the problem. For example, cleaning soil from boots, bike tyres and dog paws before and after visiting forests, moors and woodlands to prevent disease spreading to new sites.
With regards to whisky, scientists are helping by looking into new crop varieties and testing for novel fungicides and alternatives for pesticides. Farmers can also aid the process by ensuring the barley seeds planted are harvested from healthy crops and purchased from certified sources, weather conditions conducive for disease should also be monitored.