Yellow mealworm could be on the menu
As global food demands continue to rise, researchers from Indiana University–Purdue University Indianapolis (IUPUI) and Beta Hatch Inc., believe that the yellow mealworm could hold a solution.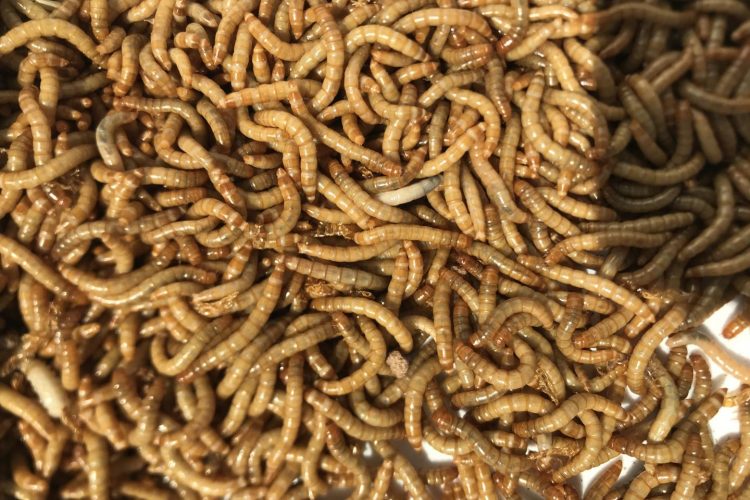 Credit: Ti Eriksson, Beta Hatch
A previously overlooked insect – yellow mealworm – has shown promise as an alternative protein source.
The research, which was conducted by Indiana University–Purdue University Indianapolis (IUPUI), in partnership with Beta Hatch Inc., is based upon a new analysis of the genome of the mealworm species Tenebrio molitor. 
"Human populations are continuing to increase, and the stress on protein production is increasing at an unsustainable rate, not even considering climate change," said study lead, Christine Picard.
The results demonstrate that this particular insect could offer significant benefits to a range of agricultural applications, as an alternative source of protein for animals including fish and (via its waste) an organic fertiliser. The team also suggest that one day it could be a protein source for humans too – with crickets already becoming more widely used in European foods, it's certainly a plausible prediction.
As part of their study, the team sequenced the yellow mealworm's genome using 10X Chromium linked-read technology. The hope is that the results will aid those who want to employ the DNA and optimise the yellow mealworm for mass production and consumption. According to the researchers, this new technology integrates the best of two sequencing methods to produce a reliable genome sequence.
"Insect genomes are challenging, and the longer sequence of DNA you can generate, the better genome you can assemble," Picard said.
The researchers are now planning to explore the biological processes of yellow mealworms in a bid to obtain useful information for their commercialisation.
Related topics
Related organisations
Related people